theQ Social Sharing Camera Packs 3G For Instant Uploads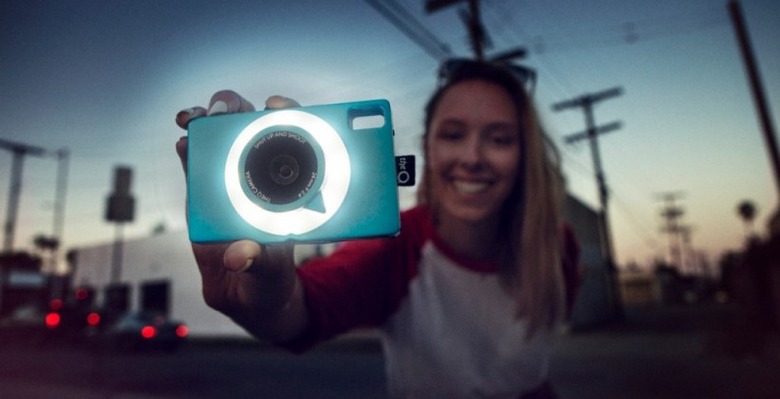 It's the 21st-century version of the Polaroid: Q Lifestyle's theQ camera launches today, a chunky point-and-shoot that's designed to get your shots off the memory card and into the cloud as quickly as possible. The digital camera is optimized for sharing the photos you take across the popular social networks with a single button-press, while Q Lifestyle claims it also delivers more fashion sense to the camera as an object, too.
Beyond one-button photo sharing on sites like Twitter, Facebook, and Tumblr, theQ allows users to customize photo filters and store every photograph they take on their own personal theQ LAB page. It also features theQ light, which is a ring flash designed to offer just enough light to take photos at night without the blinding flash burst found on traditional cameras. It weighs 4.2 ounces and measures in at 3-inches by 4-inches.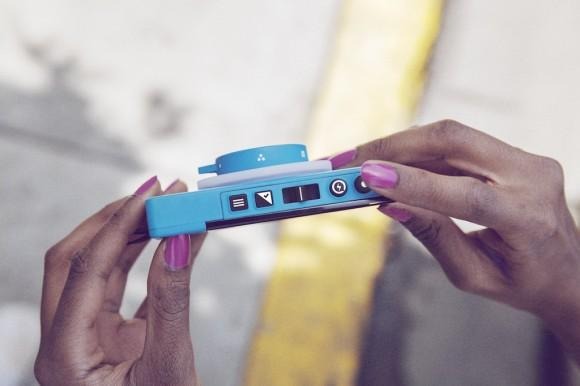 Other features include a 24mm wide-angle lens, manual focus, a F2.4 aperture, and 3 capture mode presets for immediate use. It also has 3G connectivity, allowing you to upload every photo you take instantly to theQ LAB and/or any social sites you choose.
Additionally, theQ light sports a battery indicator and a countdown timer for self-shots. A 2.7-inch display, 9 image filters, and 2GB of internal memory rounds out the feature set. It's also waterproof.
TheQ may very well fall in line with other connected cameras hitting the market like the Samsung Galaxy, though it is unclear at the moment if those seeking this level of convenience will also be willing to pay for a separate (and oftentimes additional) 3G contract to go with it.
TheQ camera is available in nine colors including Aqua, It's My Jam, Ketchup, Mustard, Berry Fields, Cupcake, Peppermint, Ice Baby, and Coffee Black. It's available for pre-order now for $199.