The X-Files is getting another 10-episode season later this year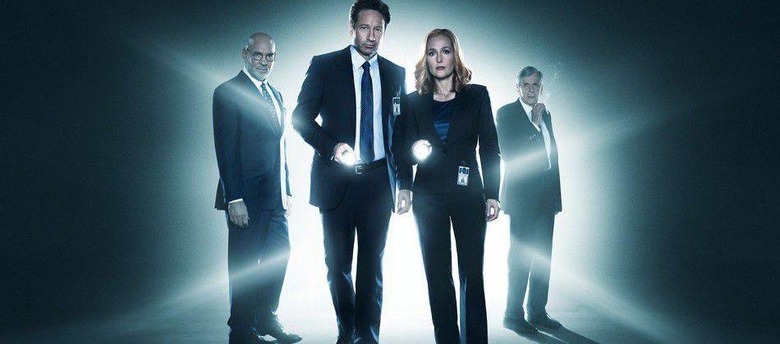 The X-Files fans, rejoice! Fox has announced that the hit sci-fi TV series is getting another limited run season that will begin airing later this year. Both stars David Duchovny and Gillian Anderson are confirmed to be reprising their roles as FBI agents Mulder and Scully, respectively, while the show's creator, Chris Carter, will be executive producer.The X-Files originally ran from 1993 to 2002, and was first renewed for a six-episode 10th season that aired early last year. The show's revival worked out for both Fox and viewers, as the season was one of the highest-watched dramas of 2016, bringing in almost 16 million viewers. This time around, however, the network has ordered 10 new episodes, with production to begin this summer.
"Iconic characters, rich storytelling, bold creators — these are the hallmarks of great TV shows. And they are some of the reasons why The X-Files has had such a profound impact on millions of fans worldwide," said David Madden, president of Fox Broadcasting Company. "Chris' creativity, along with the brilliant work of David and Gillian, continue to propel this pop culture phenomenon, and we can't wait to see what fresh mysteries Mulder and Scully uncover in this next chapter of The X-Files."
#TheXFiles are opening back up... pic.twitter.com/FevbZbXxAe

— The X-Files (@thexfiles) April 20, 2017
There's no scheduled premiere date yet for Mulder and Scully's return to investigating the paranormal and government conspiracies, but Fox says the series begin before the end of the year and carry on into 2018.
SOURCE Fox