The Witcher 3 releases on Nintendo Switch in October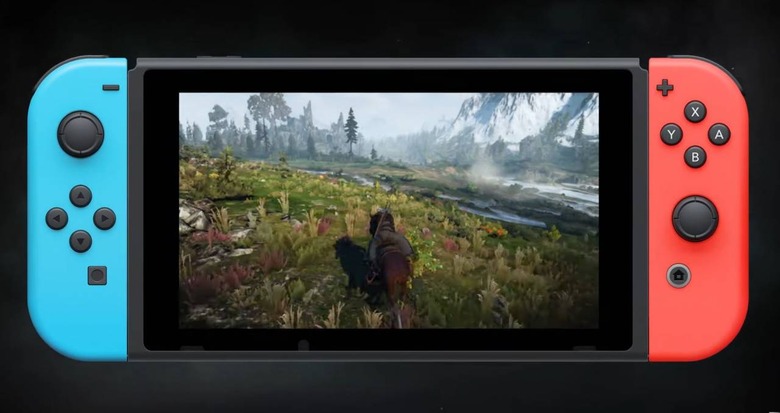 Earlier this year, CD Projekt Red surprised us all by announcing that it's bringing The Witcher 3 to the Nintendo Switch. Many publishers have been bringing their biggest titles over to the Nintendo Switch, but up until that announcement, most of us probably assumed that The Witcher 3 wouldn't be one of them. After all, The Witcher 3 is still considered to be one of the best looking games of the generation, and it's one that needs a good amount of horsepower to run.
Despite that, CD Projekt Red is making it happen. When the company initially announced the Switch version of The Witcher 3, it didn't give us a release date. Today, with the kick off of Gamescom 2019, we finally know when it'll launch, and it'll be here in just a couple of months.
CD Projekt Red announced a release date of October 15th, 2019 for the Switch version of The Witcher 3 today. Keep in mind that this is the Complete Edition of The Witcher 3, so picking it up on Switch will also net you all of the DLC that has been released for the title, namely its two expansions, Blood and Wine and Hearts of Stone.
The release date for the game was announced in a new trailer, in which we get to see some gameplay footage from the Switch. Those of you who are used to playing on something like a gaming PC or an Xbox One X probably aren't going to be very impressed with what you see, as it's obvious that CD Projekt Red had to make some graphics concessions to get this game running on the Switch.
Still, the fact that it's even coming to the Switch in the first place is a testament to CD Projekt Red's capability as a developer. We'll see just how well it runs in a couple of months, but for now, head down to the comments section and let us know if you'll be picking up The Witcher 3 on the Switch.