The Witcher 3 DLCs Drop, More Coming This Week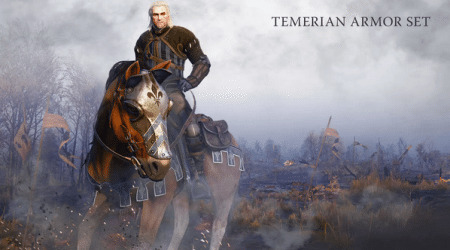 The Witcher 3 is getting a total of 16 DLCs, two of which dropped last week and more that will be arriving in the next couple of days. Parts 1 and 2 of the DLCs arrived on May 19 (last week), and this week sees the arrival of Parts 2 and 3. All 16, as they arrive over coming weeks, are/will be free to download no matter if you pre-ordered the game or grabbed it after it launched. If you've the game and you want to enjoy the DLCs, you can grab the ones that are available now from GOG.
The first two parts of the DLCs that have already arrived are the Teheran Armor Set including horse armor (see the image above) and a Beard/Hairstyle Set for the protagonist Geralt. The armor set can be had from a merchant in White Orchard, according to IGN.
Late this week the next 2 parts will arrive, one of which is Missing Miners — with this DLC, you'll find out why a small village's miners are disappearing. Joining it will be "Alternative Look for Yennefer", which is exactly what it sounds like.
This leaves a dozen DLCs remaining, all of which it seems will drop in pairs on a weekly basis. No additional details about those downloads have been provided at this, though keep an eye on the download page as they'll be cropping up in the next few days.
SOURCE: IGN