The Witcher 2 for Xbox 360 packing new content with updates to follow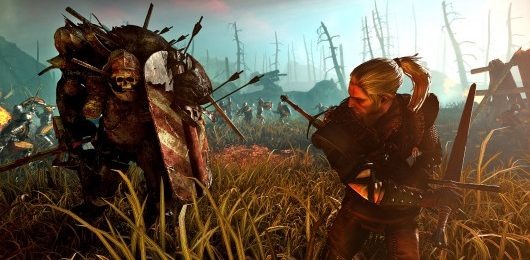 Since The Witcher 2: Assassins of Kings game launched for PCs, publisher CD Projekt Red has been offering a steady stream of new content and DLCs for free. Now, the company is gearing up for the Xbox 360 version with plans to include all of the previous new content and continue pushing out extras post launch.
"We're not going to stop our support of the game after launch," said CD Projekt Red level artist Marek Ziemak. "We're launching the Xbox 360 version, but we'll continue to work on both titles parallel, creating some extra stuff and trying to give some extra stuff to players. We never fire and forget; it's against our philosophy."
The Witcher 2 for Xbox 360 will initially include four hours of new playable content along with 30 minutes of additional videos and cutscenes. The new missions introduce new locations extra characters, and dialogue. CD Projekt Red will continue to develop new content for the game based on player feedback. The game for Xbox 360 is expected to launch on April 17.
[via JoyStiq]