The Walking Dead season 9 trailer: six minutes of action and tension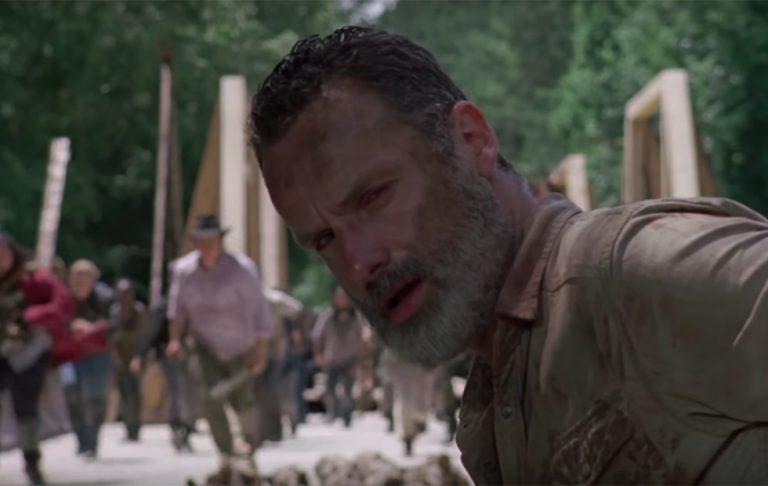 This fall will bring new seasons for a number of hit televisions shows, including The Walking Dead. AMC's zombie-fest series will enter its ninth season starting in early October. The first trailer for the upcoming season was revealed during San Diego Comic-Con today, and it's a big one at nearly 6-minutes in length. If you're all caught up on the current season, prepare to dive in.
READ: TWD: Our World AR game now available
AMC has packed a ton of footage into its season 9 trailer, though you'll want to avoid it if you haven't finished watching the latest season. There are a number of big and small spoilers in the extended trailer, so tread carefully if you decide to take a quick look. The trailer is also potentially NSFW, depending on your company's zombie-gore policy.
If you've been following TWD news, you'll already know some of the big changes this season has in the pipeline (spoilers).
Andrew Lincoln, who plays the series' core character Rick Grimes, has confirmed that he is leaving the show. Confirmation was given during a panel at SDCC today — Lincoln specifically said that season 9 is his last as Grimes in The Walking Dead. The decision has nothing to do with disliking the show or his role, but rather is a decision that'll allow him to spend more time with his family.
The show itself will go on, though, as evidenced by the massive season 9 trailer. We see many familiar faces in it, though some of them are a bit different than you may remember. The trailer does a good job of setting the stage for the upcoming premiere — the apocalyptic world is rebuilding itself, but the communities don't exactly live in harmony.
Action aside, tension is a key element in the season 9 trailer...and not just among new cities. Old friends hint at issues behind closed doors that could fracture the group fans have come to know and love. Watch carefully and you may even see a hint of how Rick will exit the show.