The Walking Dead season 7 trailer: zombies and tigers, oh my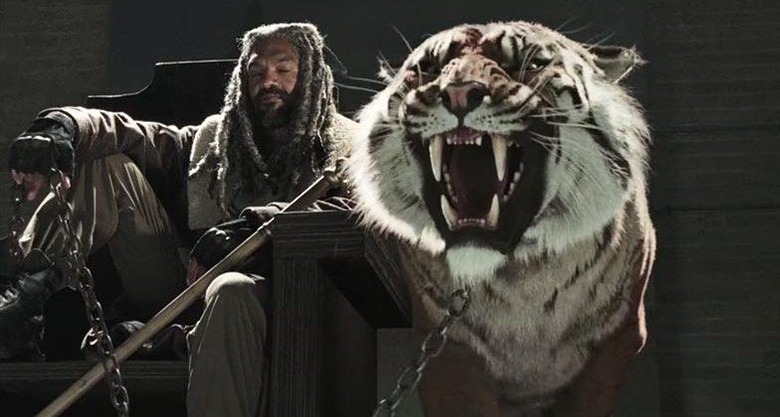 The seventh season of The Walking Dead will be arriving this October, and we'll finally find out the conclusion of last season's cliffhanger (is a spoiler warning really necessary at this point?). Yes, yes, that cliffhanger should never have happened, and yes, it's okay to still feel salty about it. AMC's plodding on regardless, though, and today it has released the first trailer showing what season seven will bring.
The season six finale left fans with a terrible — and highly unexpected — cliffhanger, and we were left having to wait months to find out who dies at Negan's hands. The trailer below has some spoilers in that it shows us who doesn't die — we see Carol many times, for example, so it's a good bet she survived. We see Tara a bunch of times too, so again, she's probably not dead.
Morgan apparently lives, and not surprisingly we see Jesus make an appearance. Don't expect to find out who died, though, because there are a lot of faces missing, and there's no way to know who met the wrong end of Negan's barbed-wire bat. Of course, it's possible AMC is just trolling fans with some past footage, which it has been known to do.
The trailer also shows the arrival of King Ezekiel and his pet tiger in the show, which should be familiar to comic book readers. The show's Scott Gimple confirmed at Comic-Con that the cast will be heading into the Kingdom, so we've got that to look forward to. We also get a pretty good look at life under Negan's rule, and it looks every bit as terrible as we'd expect.
The show returns to AMC on October 23.