The Walking Dead game series hits Google Play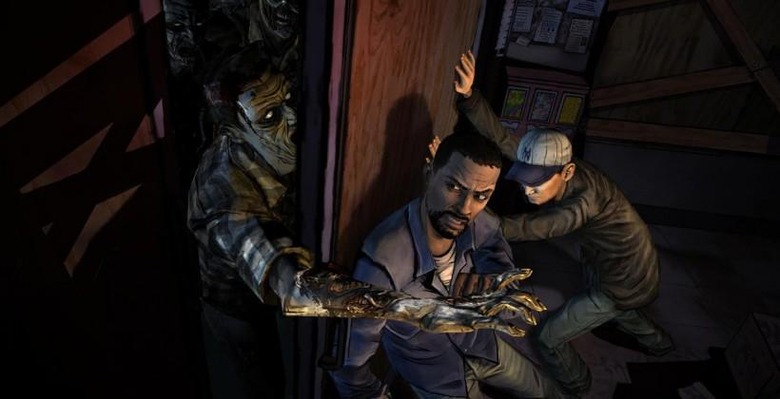 The Walking Dead game series, which is split into multiple episodes that comprise a series, have finally hit the Google Play Store, expanding their audience to Android users. The game is available for free, and joins the versions already available for those on other systems.
Those who download the game get to play as Lee Everett, a criminal that finds himself free in a world filled with zombies. Among other things, the players help protect an orphan named Clementine, and alludes to the story revolving around the series' Rick Grimes.
The game gives users the first episode, with the remaining four episodes then being made available as an in-app purchase, or through buying a season pass. For those running Kit Kat, it should be noted the game is not compatible with ART.
Those who want to grab the game will need at least an Adreno 200, Mali-400 series, Tegra 3, or PowerVR SGX540 GPU, as well as a 1GHz dual-core processor and 1GB of memory. It is recommended the hardware used be more substantial, however, for better game play.
SOURCE: Google Play