The Walking Dead Game of the Year Edition launches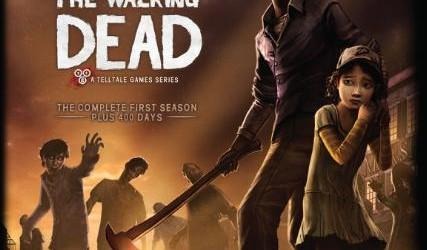 The Walking Dead is one of the most popular shows on TV. With the huge popularity of the television show and comic books, it was no surprise then Telltale Games launched a video game based on the franchise. That game proved to be very popular selling a million copies as of May 2013.
A new version of the game is now available to purchase at retailers across the US. The game is The Walking Dead: A Telltale Games Series Game of the Year Edition. The game is available for the Xbox 360 and PS3 game systems. It is also available for PC gamers to enjoy. The Game of the Year version will sell for $29.99.
The Game of the Year edition includes all five episodes of the video game. It also includes the 400 Days episode. Other content offered in the special edition of the game includes the games original score and some exclusive behind the scenes video.
The 400 days content was previously only available as a download. It was designed to bridge the gap between the Season One and Season Two. Season Two of the video game is expected to launch digitally later this year with five episodes available for digital download over the course of the season, which wraps up in 2014. Access to all five Season Two episodes will cost $22.49.
SOURCE: The Walking Dead