The Video Game Hall of Fame just voted to include these 4 games: Do you agree?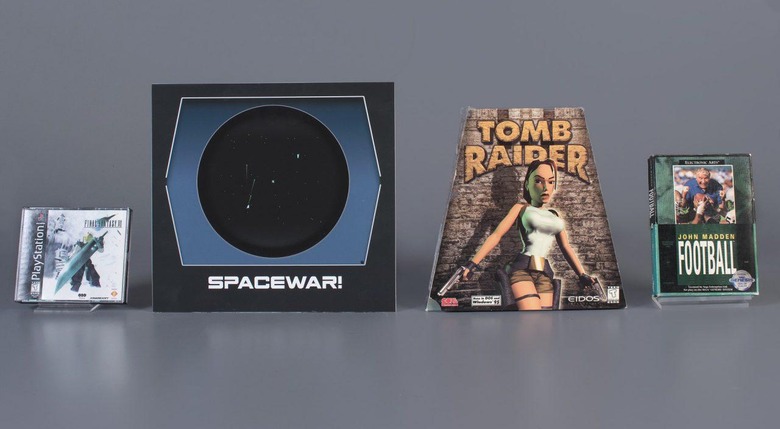 Today, The Strong National Museum of Play announced its 2018 inductees to the World Video Game Hall of Fame. This is the fourth class for the Video Game Hall of Fame and, just has it has each year so far, The Strong has selected a total of four games to be inducted. Gamers who grew up in 1990s will almost certainly be very familiar with three of the games on this list, but that trio is joined by a game that defines the word "classic."
Though 12 finalists in all were considered for induction, Final Fantasy VII, Tomb Raider, John Madden Football, and Spacewar! were named the eventual winners of a permanent spot in the Hall of Fame. Tomb Raider, Final Fantasy VII, and John Madden Football have been considered in the past, so it looks like 2018 was finally their year.
Of course, for anyone familiar with the history of gaming, these new inductees make a lot of sense. John Madden Football, released in 1990 for the Sega Genesis, and Tomb Raider, which debuted in 1996 for PlayStation, Sega Saturn, and PC, both launched long-running franchises that are still active today. Final Fantasy VII, on the other hand, is widely considered to be one of the best Final Fantasy titles as well as one of the best RPGs of all time.
Spacewar! is easily the most interesting game of the bunch. Developed all the way back in 1962 for the DEC PDP-1 computer housed at MIT, Spacewar! is one of the earliest video games to ever be created. Though it's not quite old enough to claim the title of first video game ever made – that honor is usually given to William Higinbotham's Tennis for Two from 1958 – Spacewar! certainly played a part in driving interest in video games and inspired a lot of titles that would one day become classics in their own right, such as Asteroids (another Video Game Hall of Fame inductee).
With the four games for 2018 decided, they'll take their place along with inductees from previous years in the World Video Game Hall of Fame on The Strong's second floor in Rochester, New York. You can read more about why these games were chosen over on The Strong's website, but be sure to head down to the comments section to let us know what you think of 2018's inductees!