The Steampunk USB drive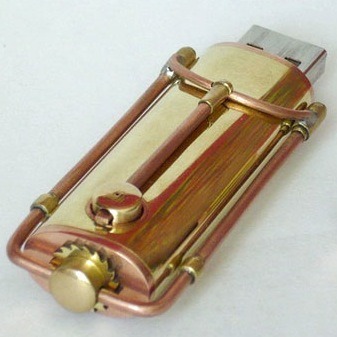 There have been several mods to USB drives and many of them I have found interesting and creative, however, now I just feel like I set my standards way too low.  This mod makes any lego or geek inspired mod seem just sad and uninspired.
I'm not sure my standards will ever be the same again.  Well this cool little USB drive was made from hand-polished brass and copper and includes a tutorial on how to set up your own.
Unfortunately you'll have to speak Russian to understand it.  That is unless you'd like to take a whack at the web translated version, which even the translated versions can cause headaches.
[via pocket-lint]