The Rebel Necklace from the beloved Etsy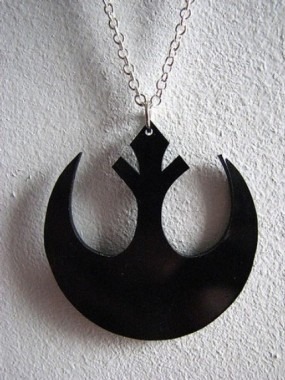 Etsy once again has dished out another geeky little gem, this Rebel Necklace. Anyone who knows enough about Star Wars to recognize the symbol is likely to be drawn to it.
The symbol is abstract and cool enough to blend in with even a non-geek environment. A lot of people still don't recognize the symbol widely enough that they'll likely just think it's a quirky little bauble.
Sadly this particular necklace has already been sold, however, after reading through the info on the seller I noticed she states that if requested she may be able to recreate a certain piece of jewelry. This original one was sold for $12.
Rebel necklace and email backlog
[via wonderland]