The Quail, A Motorsports Gathering is packed with dead sexy cars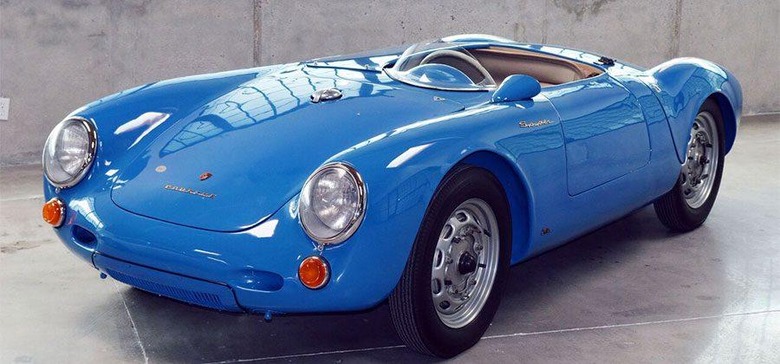 One of the events that car lovers of all types look forward to each year is Monterey Car Week, which knocks off in August. As part of car week, The Quail, A Motorsports Gathering will have some incredibly sexy cars that will be on display with some of these rides being worth multiple millions of dollars. A few of the highlight cars are being teased ahead of the event and include a 1957 Lancia Aurelia B20 "Outlaw" coupe owned by William E. Conner.
This particular ride isn't an actual racing car with pedigree; the original racer was a 1951 model. This 1957 was a restoration commissioned in the style of the 1951 B20 Aurelia driven by Giovani Bracco that won its class at the 24 Hours of Le Mans. A modern racing car that is street legal is the 2016 Scuderia Cameron Glickenhaus. This is a custom racing Ferrari that was first shown at the 2015 Geneva Auto Show and then raced at the 2015 24 Hours of Nurburgring finishing first in its class. The official name is the SCG 003 CS and it will race again at the 2016 24 Hours of Nurburgring.
Metallica front man James Hetfield will have his 1934 Packard Chassis Coachbuilt Body on display. This car is called Aquarius with a custom body all its own. The car was styled and built by Rick Dore Kustoms with metal shaping by Marcels. Another true racing car is a 1966 Lola Mk2 T70 Can-Am that left the factory in 1966 as a Roadster and competed in many Can-am races. The car was later changed to a coupe and has raced in vintage races around the country.
One of the coolest cars in the show is the 1955 Porsche 550 Spyder. This same car was a Paris Show Car in 1955 and was raced by Sonauto at races including Le Mans in 1956 and later years. The beautiful car has mostly original enamel paint and the all-original tube frame. It's rare indeed for a racing car to avoid serious damage and still wear original paint.
SOURCE: Signature Events