The Pope's getting an Instagram account on Saturday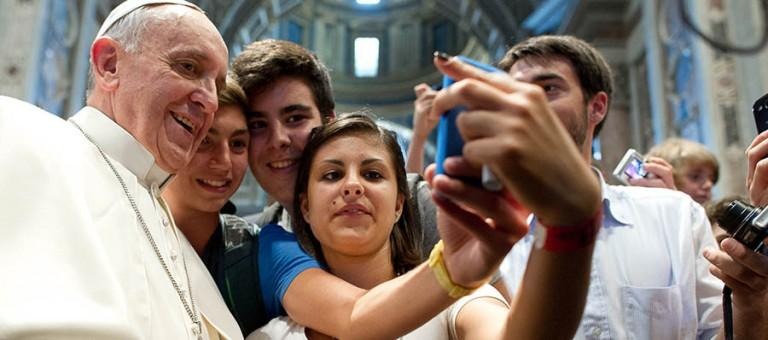 Pope Francis has been shaking things up a little bit, and during his time he has been receptive toward technology, having owned an iPad, for example, and doing things like posing for selfies with followers. He's not the first pope to have a Twitter account — he inherited it from Pope Benedict XVI — but this upcoming Saturday he will be the first pope to have an Instagram account.
If you want to engage with the pope over social media, you can find him under the @Pontifex handle (though you'll doubtfully engage with him directly). If current reports are true, March 19 (this Saturday) will see the launch of an official Instagram account going by the handle "Franciscus."
The information comes from Italian publication ANSA, which reports that the information was given by Msgr Dario Vigano, Prefect for Communications, in a statement with the Vatican radio yesterday. Perhaps it's no coincidence, then, that Pope Francis met up with Instagram CEO Kevin Systrom at the Apostolic Palace a couple weeks ago, having talked about "the power of images to unite people across different cultures and languages," according to Systrom.
Whether the tipped launch of an Instagram account stems from the meeting or was planned before it isn't clear. Regardless, this marks the Vatican's latest effort to embrace technology and use it to reach a wider audience; Pope Francis has previously praised technology and social media as a way to better connected people together for the greater good.
SOURCE: ANSA