'The Orville' leaves FOX for Hulu, Season 3 delayed until 2020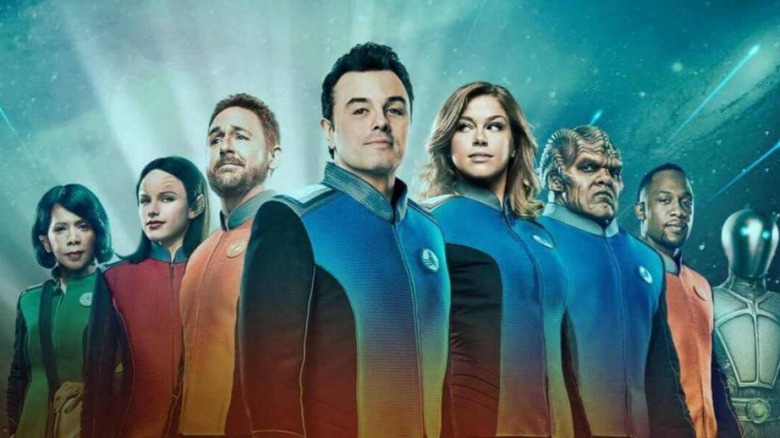 In May, the team behind Seth MacFarlane's sci-fi comedy The Orville announced that FOX had renewed the show for a third season. Something has changed in the two months since the plan and FOX will no longer be the home for this comedy-drama. In an announcement on Saturday, Hulu revealed that The Orville is now one of its original shows and that the third season will be exclusive to its platform.
The Orville premiered in September 2017 on FOX, giving viewers their first look at Seth MacFarlane's comedic take on a Star Trek show, something fans have largely praised despite lukewarm reviews from critics. The show follows Planetary Union officer Ed Mercer as he gets command of his own ship, one with his ex-wife as First Officer.
The first two seasons of the show aired on FOX, but MacFarlane announced during San Diego Comic-Con on Saturday that the third season will be a Hulu exclusive. While that's good news for Hulu subscribers, it's a bittersweet moment for fans: the change, according to Variety, is partly due to MacFarlane's busy schedule and the third season won't arrive until the end of next year.
MacFarlane's schedule isn't the only reason for the change. In a statement published by Variety, MacFarlane explained that the production demands for the series meant the team wouldn't have the third season finished and ready to air mid-season on FOX. That led to discussions and a shuffle, putting The Orville fully on Hulu.
Details about the show's third season weren't provided. Based on the estimated release schedule of late 2020, it'll likely be many months before we get our first official look at the new episodes. The first two seasons of The Orville are available to stream on Hulu now.