The one with the Friends LEGO set for the most obsessive fans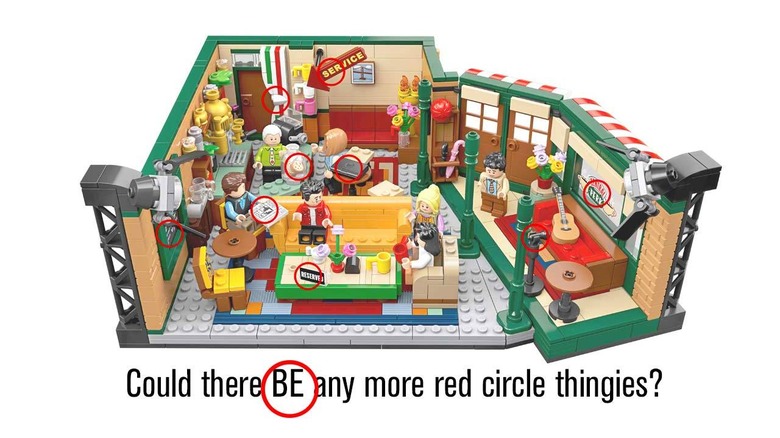 Before we get too far here, I need to mention that this is a real LEGO set you can actually buy in a store – for real. The Friends television show has such a ravenous following of fans that iterations of the various sets and people in the show have appeared as fan-made LEGO sets for years. Maybe not as long as there've been fan-made LEGO Star Wars minifigures, but still – for quite a while.
Much like the past several off-the-wall or seemingly out-of-nowhere LEGO sets based on pop culture IP that've appeared over the past few years, this set was hatched at LEGO Ideas. That's the place where people can submit their ideas for future LEGO sets and put them to a vote with the public. Each set that gets a requisite number of votes is put before a judges panel at LEGO, and (pending any further licensing that needs to be handled at that point) said set is sometimes made.
Before we go any further, I've included a gallery with images of most/all of the various bricks included in the set. See if you can spot and/or list all the parts that were added to the set specifically for the most hardcore of fans. We're talking muffin. We're talking lipstick. We're talking Gunter's tie.
The set includes all the most important Friends characters as well as Chandler Bing. That means Phoebe Buffay, Ross Geller, Rachel Green, Monica Geller, Joey Tribbiani, and Gunther.
Included in the set are the following accessories:
• Central Perk menu board
• Stage for musical performances (with a sofa)
• 2019 green color pillars (NEW as of this set)
• Window with CENTRAL PERK logo
• 2 brick-built TV studio light rigs
• Ross's brick-built keyboard
• Rachel's tray and coffee cup
• Monica's (banana nut) muffin
• Joey's pizza box
• Joey's pizza slice
• Joes's 'man bag'
• Chandler's laptop*
• Phoebe's guitar
• Gunther's broom
• 15 coffee cups
• 'Reserved' sign
• Is that a Japanese advertisement poster featuring Joey wearing blue shiny lipstick? Yes, it is.
*For games and stuff.
UnFORtunately the coffee cups do not appear to be any more massive than the standard LEGO minifigure coffee cup. Some of the elements listed above are pretty much the same as they'd be on any other day, but since they're here in this set they... seem different. They DO say that these items are "inspired by the TV series" – so maybe you can paint your own tiny details to make them perfect – up to you!
The FRIENDS set here represents the coffee shop Central Perk. That's the coffee shop that's notoriously and often times exasperatingly perfectly suited for the show and its collection of recurring characters. This set takes a step back further than most similar sets in that it includes TV lighting rigs.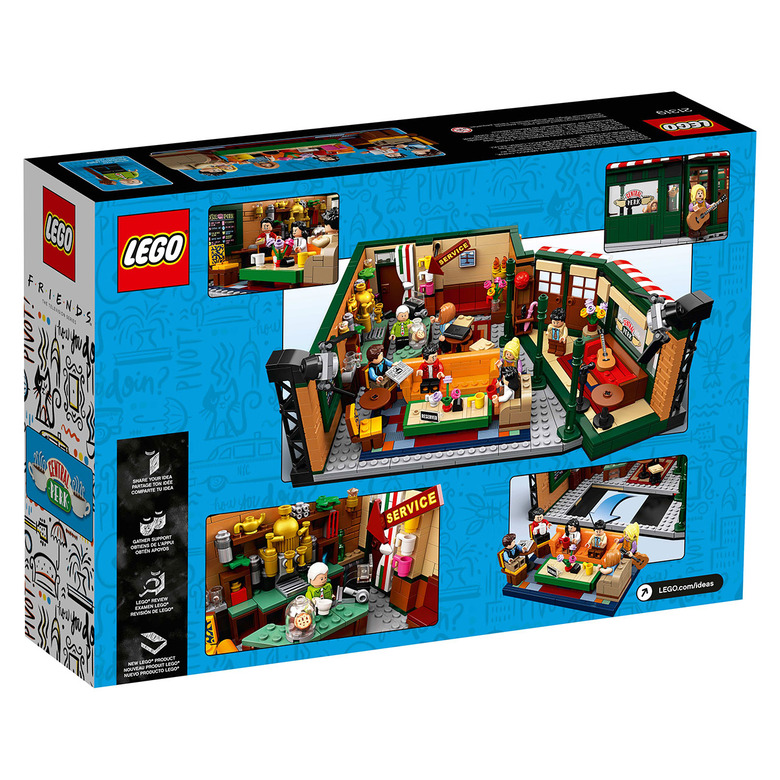 I've yet to see how these lights came to appear in the final build, but I like to think that they're an acknowledgement that the very idea of such a coffee shop in the heart of New York City is just too outlandish, even for the LEGO universe. It's a TV set, and don't you forget it.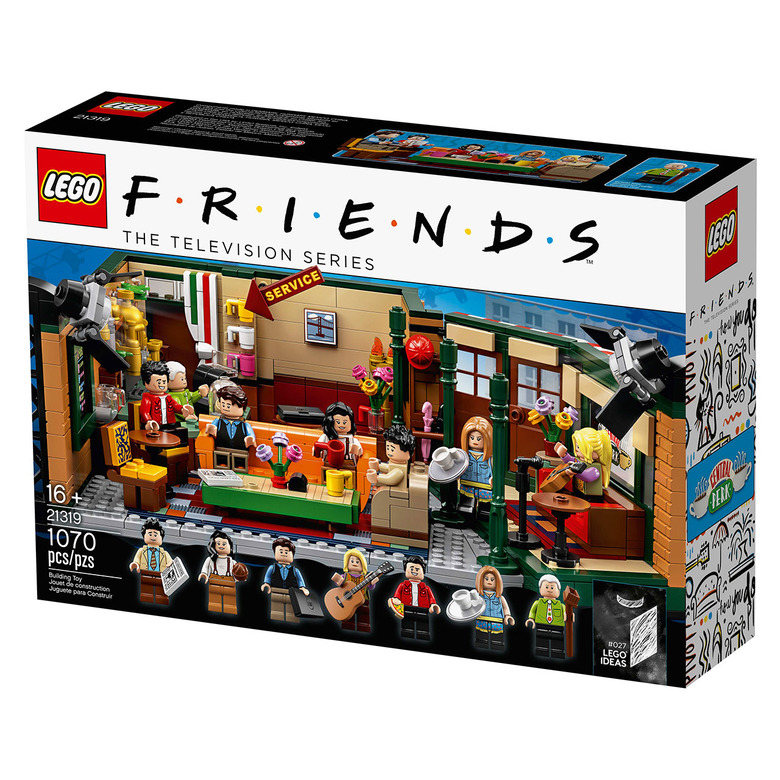 This is LEGO set 21319 Central Perk, Ages 16+, 1070 pieces. It'll cost potential builders a cool $60 – and this and other prices may vary by country and store.
ALSO NOTE: This might only be the first Friends TV show LEGO set. What locations and/or accessories do you DEMAND the people at LEGO include in future sets?