The NVIDIA GeForce RTX 2080 Ti is 2018's new graphics star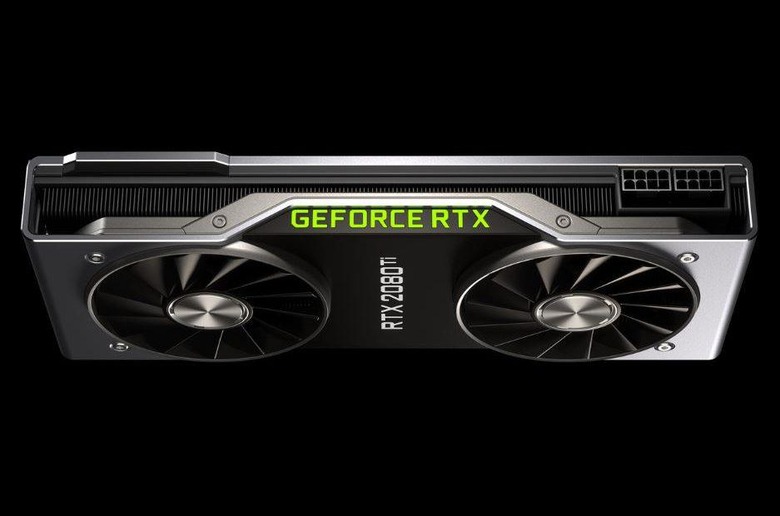 Kicking off Gamescom in Cologne, Germany, NVIDIA is hosting a keynote address to talk gaming and new hardware. NVIDIA CEO Jensen Huang took the stage just a short while ago to make a reveal something that we all knew was coming. He announced new RTX 20-series GPUs, kicking off the next generation of GeForce cards.
If you follow enthusiast gaming hardware, this probably won't come as much of a shock to you. NVIDIA was widely expected to announce something in the way of next generation cards, but these new GPUs will probably exceed those expectations for most. The star of the show is unquestionably the new RTX 2080 Ti, a beast of a card that will take its place as NVIDIA's fastest consumer GPU.
The card features 4,352 CUDA cores along with 11GB of GDDR6 RAM. These RTX cards are built on NVIDIA's new Turing architecture, which the company says offers a huge generational leap over its predecessor, Pascal. That's due to the AI and neural networking capabilities of Turing, resulting in 6x more performance over cards built with Pascal architecture. The most exciting thing about the RTX 2080 Ti aside from raw specs is that it'll use RT cores to achieve real-time ray tracing, something that the standard RTX 2080 and 2070 will be capable of as well.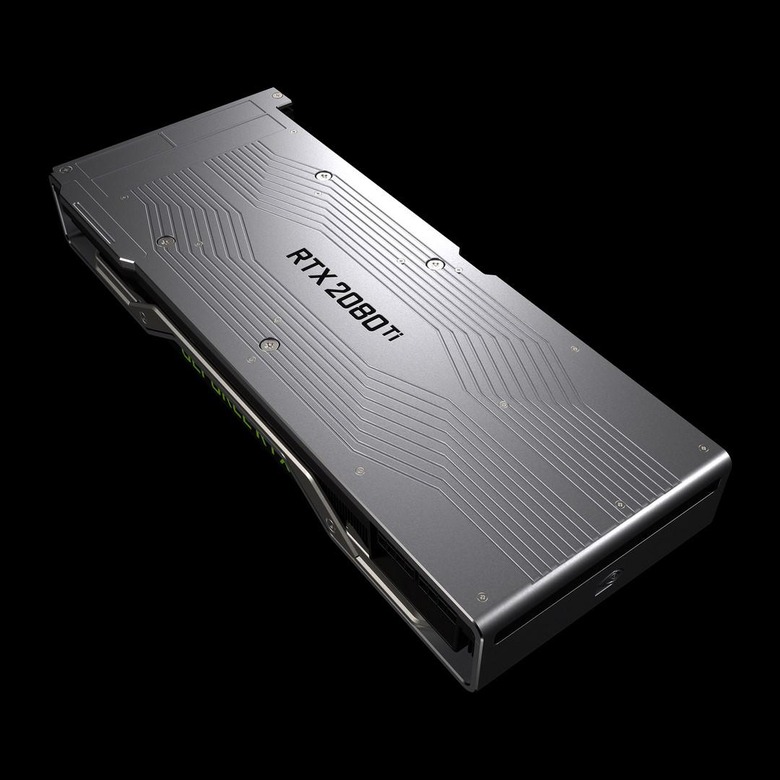 Essentially, these RTX 2080 cards are the ones to go for if you're looking to game in 4K at 60 frames per second. While some current cards in the 10-series are capable of 4K gaming, they aren't able to reach a stable 60 frames per second in all games. Ray tracing will also be an exciting feature, as it will allow for some impressive lighting when it comes to things like reflection and refraction.
The 2080 and 2080 Ti are up for pre-order today and launch on September 20, while the 2070 will be out sometime in October. Founder's Editions for each of the three will be available, but be aware that the 2080 Ti Founders Edition will cost a whopping $1,200 (compared to the $999 the standard 2080 Ti demands). The 8GB RTX 2080, on the other hand, will start at $699, while the RTX 2070 will start at $499. Those are pretty expensive as far as graphics cards go, but it sounds like the capabilities of these new GPUs may well be worth it.