The next Galaxy Fold rumored to shake things up in a big way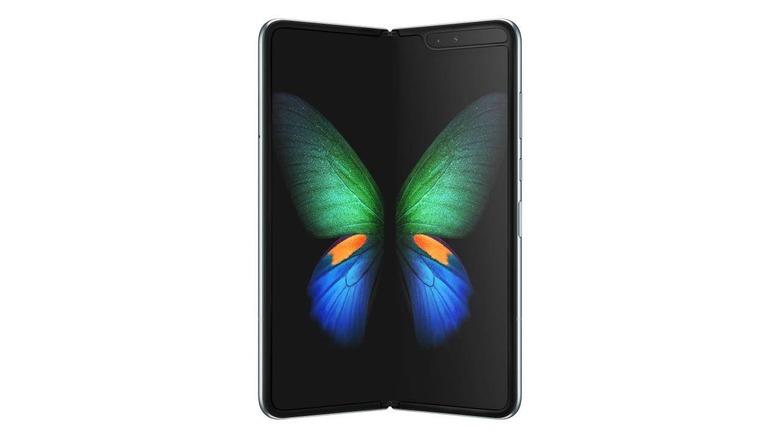 Though Samsung is currently gearing up to re-launch the Galaxy Fold, our attention today is on a potential successor device. According to new reports, Samsung is already working on the Galaxy Fold's follow-up, and it could be revealed as early as next year. When it's revealed, we may see a device that looks quite a bit different from the Galaxy Fold we're all familiar with.
According to a new report from Bloomberg today, the next Galaxy Fold will sport a 6.7-inch inner display. That's a bit of a drop from the main display on the current Galaxy Fold, which clocks in at 7.3-inches. Bloomberg also reports that the phone will fold into a "pocketable square when it's folded inward like a clamshell," presumably making it easier to carry around.
This information comes from unnamed sources who are familiar with Samsung's development plans, and to hear them explain it, the launch of a successor device potentially depends on how well the current Galaxy Fold performs. Other rumored components of the new device include a hole-punch selfie camera on the main display and two rear-facing cameras.
Samsung seems to be hoping that the clamshell design of the device won't only make the phone easier to put in your pocket, but that it'll also pull in those who are nostalgic for the days of the flip phone. Though Samsung wants to offer the next Galaxy Fold at a lower price than the current model, it's also working alongside American designer Thom Browne in creating the device, which suggests that it may still cost a significant sum.
Finally, Bloomberg's report also tells us today that Samsung is testing ultra thin glass to cover the phone's main display. In the current Galaxy Fold, Samsung uses plastic to protect the inner display, but if these tests succeed, then we could see the display on the next Galaxy Fold protected with glass that's only 3% of the thickness of the glass used on conventional smartphones. This all sounds great, but we still don't have a new release date for the Galaxy Fold yet. We'll keep an ear to the ground for more, so stay tuned.