The next Apex Legends character might launch during season 1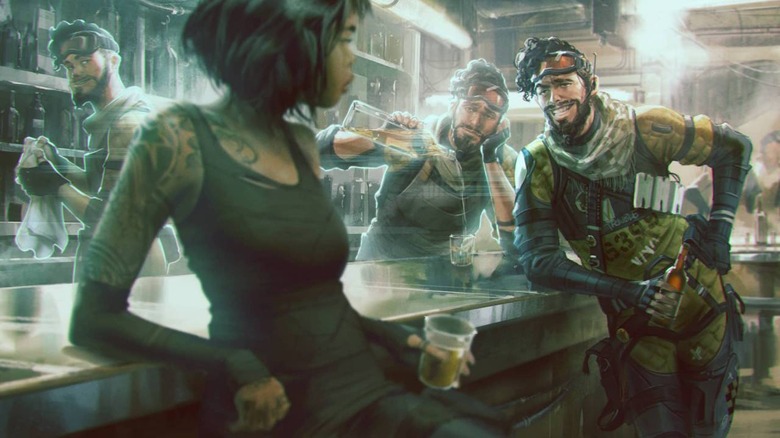 It was only a few days ago that Apex Legends season 1 kicked off and Octane joined the roster of playable characters. Octane was the first post-release Legend to be added to the game, and though Respawn hasn't really given a timeline for additional Legends, we're learning today that the next one might be right around the corner.
A curious listing for Apex Legends on the PlayStation Store says that the next Legend will be added to the game before the end of season 1. Season 1 started on March 20 and will run until sometime in June, though Respawn hasn't confirmed a precise end date yet. "Two new characters will launch over the course of the season but in the meantime, look out for a new weapon set to launch as the season progresses," the listing says, suggesting that more weapons are inbound as well.
Still, assuming this PlayStation listing is correct, that means we'll see another Legend added to the game at some point during the next couple of months. There have been a few leaks that show assets for unreleased characters, but none of those leaked characters have been confirmed as the next one by Respawn. In fact, Respawn has said in the past that assets uncovered via datamining shouldn't be taken seriously, as they could be leftovers from scrapped ideas instead of an indication of what's to come.
Obviously, since Respawn hasn't confirmed its plans for the next Legend, it's hard to know if this is accurate. The fact that this information is coming from Sony certainly helps give it some legitimacy, but even if the plan is indeed to launch a second new Legend before the end of season 1, there's a lot of time left for development to hit some unforeseen delays.
In other words, don't set your expectations for a new Legend too high until Respawn confirms what its plans are. We'll keep an ear to the ground for more on upcoming Apex Legends content, so stay tuned for that.