The new HTC Kaiser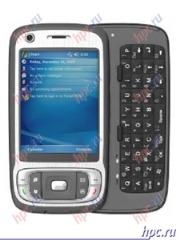 A new PDA will reportedly launch at CES that will blow many minds away. Of course there are a ton of features in this device, but why name is Kaiser? HTC is a company known for their high-quality PDAs and Pocket PCs, while they just released their P4350, complete with GPRS, Wi-Fi and Bluetooth.
The new device will sport 3G (a big step up from GSM/GPRS), Wi-Fi and Bluetooth. A 400MHZ processor was put in, although I'm sure they could have made it larger. The device is said to be a thinner version of the HTC TyTN.
All we can do now is wait for CES. There are PDAs already out made by HTC that have all forms of communication on them. Another PDA, the $1700 HTC Athena, has not been released, although plenty of pictures of the unit are flying around the internet, including exclusive pics on SlashGear.
HTC Road Map for 2007 [Via: MobilitySite]