'The Muppets' docu-style TV series heading to ABC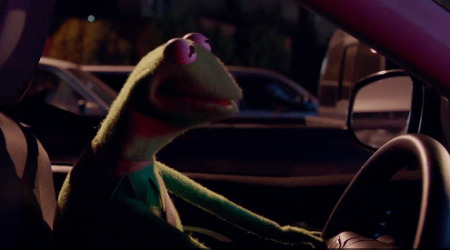 Recently word surfaced that among some new orders from ABC was a "The Muppets" television series featuring the muppets in a slightly more adult world. The show tasks itself will offering a docu-style look at the muppets' lives, including their jobs and their relationships and, as we'd hope, a lot of humorous situations. The Muppets Studio and ABC Studios will be producing the show, and today the first trailer for it went live (available after the jump).
"Excuse me everybody, can I have your attention? I have some great news!" Says Kermit, who announces the series to the rest of the muppets. The series will be "sort of an adult muppet show", only not so much so that it'll exclude the younger viewers (at least, that's the way it seems).
It's time to get things started! #TheMuppets are coming to ABC and this is your first look! https://t.co/mXqsQtgQXr

— The Muppets ABC (@TheMuppetsABC) May 12, 2015
There's a poke at "The Office" during the video (the one above), as well as some other shows. We get a look at the different muppets, some of the situations they get in, and enough of the series to see what it has to offer. It won't feature only puppets — there are actual real-life people, too, at least one who is in a relationship with a muppet.
According to Variety, the series is coming from Bill Prady and Bob Kushell, Randall Einhorn, and Bill Barretta. It is said to be "fit for all ages", as well. Check out the timeline below for more ABC news.
SOURCE: Twitter