The Mummy teaser gives first look at Tom Cruise movie reboot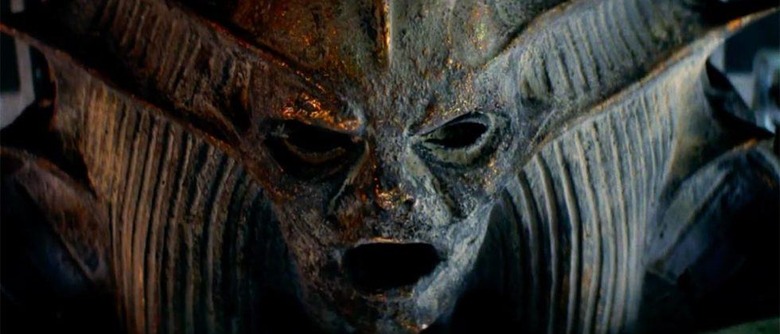 You may have missed the news, but fan favorite The Mummy is getting a reboot, and it'll star Tom Cruise in the role first held by Brendan Fraser. Universal has finally given us our first look at the movie, doing so in two forms: a theatrical poster and a 15-second teaser. The teaser, as we'd expect, features an ancient monster, ancient artifacts, and Tom Cruise running really fast.
According to a tweet recently posted by Tom Cruise, the teaser trailer you see below will be followed up on Sunday by the first full-length trailer. No doubt we'll get a better look at the reboot's mummy and the wider story overall when that trailer arrives, but the teaser below does a decent job of covering all the bases: sarcophagus, living ancient being, military meddling, and such.
In addition to the teaser trailer, we've the poster below. It doesn't show us much, seemingly being taken from the scene in which soldiers load the sarcophagus up in a cargo plane. Whether that suggests the mummy is being taken to the States or some similar location isn't clear, but it's a fun thought to entertain.
The original "The Mummy" movie was released in 1999, and though the third movie flopped especially hard, the first two enjoy a healthy fan base to this day. Universal's reboot will also be staring Russell Crowe, Sofia Boutella, Jake Johnson, and Annabelle Wallis. The movie is set to hit theaters in summer 2017.