The most important WhatsApp update ever: Dark Mode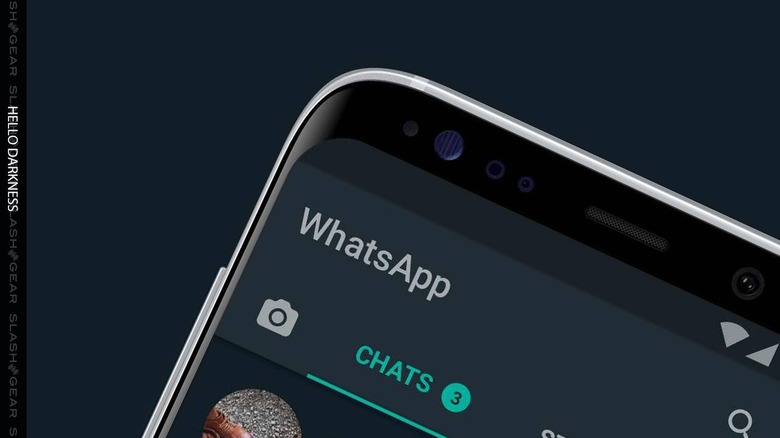 If you're using WhatsApp for iOS or Android today, you can get an update that allows Dark Mode. This update changes the way that WhatsApp looks on all devices, switching dark tones for light tones, and light tones for dark. It makes better use of your display's power drain – to a tiny, yet significant degree. Dark Mode is a lot kinder to your eyes, too.
WhatsApp developers suggested today that they focused on two areas with the latest update for the app, specifically with Dark Mode. Readability and Information Heirarchy were those two areas. In Readability, WhatsApp developers suggested they'd aimed to minimize eye fatigue, and "use colors that are closer to the system defaults on iPhone and Android respectively."
For Information Hierarchy, WhatsApp developers aimed to "help users easily focus their attention on each screen." They didn't go into a lot of detail on how they made this happen, other than to suggest that they used "color and other design elements" to make important information "stand out."
To attain Dark Mode in WhatsApp, you'll need the latest version of WhatsApp. Get that from your App Store, or Google Play. Just search "WhatsApp" and tap the update button, if it's available. If you've already got the latest version of the app, you'll have one of two pathways to travel.
SEE TOO: WhatsApp stops working on these major phones
If you're using an Android device with Android 9 or earlier, you'll need to open WhatsApp – WhatsApp Settings – Chats – Theme – and select DARK. If you're using iOS 13, Android 10, or newer, you'll just need to enable Dark Mode in your System Settings, and WhatsApp will go dark!
Dark Mode has spread like a virus across the mobile universe over the past several years. Apps that were once eye-searing are now calm. The lightest of apps is now acceptable to use in a car in the dark on a long road trip (assuming you're a passenger, not the driver). Both iOS and Android smartphone creators have adopted the Dark Mode for their own purposes. Now it's time for WhatsApp to join in on the fun.