The Mini Soda Can USB Drive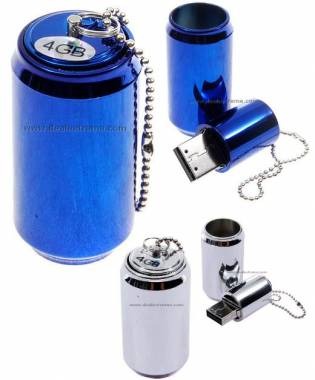 If you have a tendency to lose flash drives, then you can never have too many. This Mini Soda Can USB Flash Drive at least has a chain to keep it attached to either your keys or you.
Although somehow I manage to always know exactly where my drive is, I like that it has that extra chain on it. Mine just hangs out in my pocket or purse. The USB drives are made to look like cans, however, in my opinion they look more like what an addict keeps their stash of pills in.
The are sold as 1GB for $13, 2GB for $19 and 4GB for $38. Each size of the drives are sold in both blue and silver.
flash drives look like cans of pop [via technabob]