The Mama Board stroller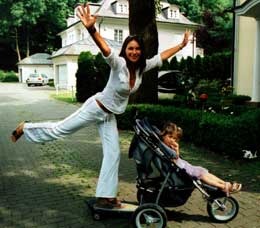 Do you cringe a little when you see those perfect soccer moms and all their boring designer baby accessories? I swear they look like they've never had a hair out of place, and to do so would be catastrophic. Well this Mama Board would be a fun way to rebel against the silly mommy stereotype.
I love anything that's completely off the wall with parenting accessories. Just because you had kids doesn't mean you still can't have a bit of fun. The Mama Board is a stroller with a skateboard attached to the underside. It comes equipped with brakes to keep you from getting overzealous and wheeling you and your small children into a tree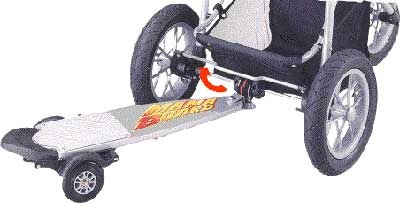 Supposedly the Mama Board is about $80 not including shipping. However, the manufacturer's site is having some issues so I can't actually confirm that at this time.
Mama Board – only for skater Moms? [via babygadget]