The LG Q8 might surprise you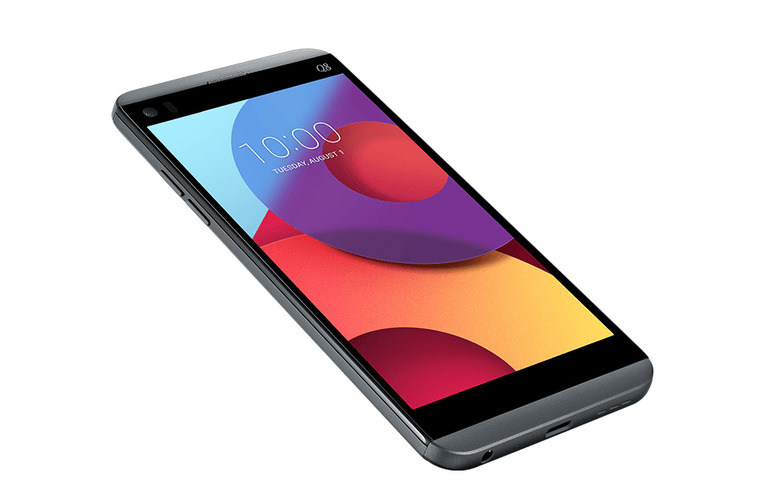 LG has unveiled a new phone that's incoming at the end of the month. Say hello to the LG Q8, what sounds like a fairly capable phone with solid specifications, despite the fact that isn't a part of LG's well-known V-series or G-series. Regardless, LG Q8 probably won't have a difficult time finding buyers when it launches at the end of the month.
About that launch, though: so far, LG has only confirmed the Q8 for release in Italy. There's no word on whether or not it will spread to other regions within the EU, so for now, we can consider this to be a strictly Italian affair. The hope, of course, is that LG expands the number of supported regions once it has Italy's launch in the books.
If you do happen to live in Italy, then, you might want to take a look at the Q8. LG said today that this is a phone "for people who love multimedia," launching the device with a deal-lens rear camera. The main camera clocks in at 16MP, but the secondary 8MP lens will allow for wide-angle shots that have a 135-degree field of view. LG has also included a suite of recording tools, allowing you to potentially capture better video than you would with other phones.
We'll also see a Quad 32bit DAC in the Q8, similar to what LG has implemented in the V-series it releases in the fall every year. The second display is returning too, giving users quick access to controls and notifications. That second display was a wonderful addition to the LG V20, so we're not really shocked to see it implemented here.
Moving onto hardware, we'll see a Snapdragon 820 running the show, along with a main Quad HD IPS display that clocks in at 5.2-inches. You'll have 4GB of RAM keeping things snappy, though only 32GB of storage. If that proves to be too little, you can take advantage of the included micro SD slot to expand that by up to 2TB. Finally, users will be able to look forward to a 3,000 mAh battery with fast charging.
LG says that the Q8 will be available through Amazon's Italian site (amazon.it) in late July. No specific release was given, but it sounds like we're only a few days out at this point. When it does launch, it'll come with a price tag of €599.90. We'll keep an ear to the ground to see if LG launches this phone in any other regions, so stay tuned.