The Legend of Zelda: Skyward Sword isn't coming to Switch after all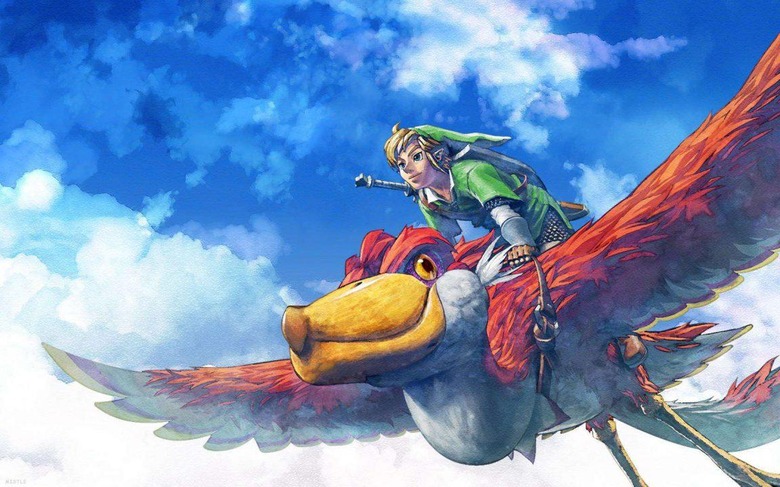 Well, it was fun to think about for a couple of days, but it seems that The Legend of Zelda: Skyward Sword won't be coming to Switch anytime soon. Over the weekend, series producer Eiji Aonuma seemingly teased a Switch port for Skyward Sword at a Zelda concert in Osaka. Today, however, Nintendo shot down hope of such a port, so it looks like we Switch owners will be getting our Zelda kicks from Breath of the Wild for the foreseeable future.
In truth, Aonuma's tease seemed to come out of left field, because when it comes to porting older games to the Switch, Nintendo has mostly been focused on bringing Wii U games over. So, the prospect of Skyward Sword on the Switch was a little strange, but regardless, fans got excited after Aonuma suggested it could happen.
Nintendo, unfortunately, put an end to that excitement today. In a statement to Eurogamer, Nintendo said "At this time we have to plans to release The Legend of Zelda: Skyward Sword on Nintendo Switch." That pretty much settles it, then.
That isn't to say that Skyward Sword won't ever make its way to Switch, as Nintendo could opt to bring it to the platform through some yet-to-be-launched Virtual Console. As time goes on, though, the possibility of a Switch Virtual Console seems to be getting more and more unlikely. Nintendo instead has decided to offer a number of its classic titles to Nintendo Switch Online subscribers, but thus far, that library has been limited to NES games.
Perhaps at some point in the future, Switch Online will expand to include games from other platforms? That's the hope, but there hasn't really been any indication that it will. While bringing previous Zelda games to the Switch seems like something Nintendo would move to do in the future, for now, those who want to play Skyward Sword will have to dust off their Wii remotes and sensor bars.