The Legend of Zelda: Skyward Sword might be coming to Nintendo Switch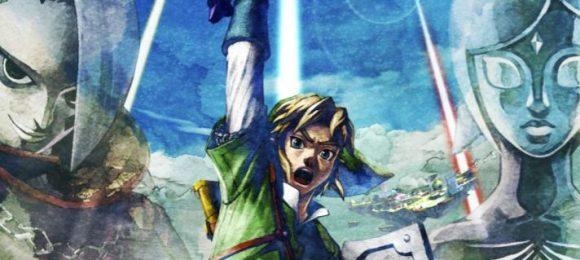 Nintendo has developed a habit of porting older games over to the Switch, but thus far, those first-party ports have mostly been limited to Wii U games. That could be changing at some point in the future, as Nintendo may be planning to bring The Legend of Zelda: Skyward Sword to the Switch. Skyward Sword, of course, was the final Zelda game for the Wii, and the last mainline game before Breath of the Wild (if we're not counting the HD re-releases of Twilight Princess and Wind Waker).
Apparently, the Switch port of Skyward Sword was teased by series producer Eiji Aonuma during a Zelda concert in Osaka last night. There's been no official confirmation yet, but a tease from the guy who has been leading the charge on Zelda since Ocarina of Time is certainly intriguing.
Aonuma's tease was shared in a post to Weibo and has been the subject of quite a few tweets from those who attended the concert. "I know what you are thinking, Skyward Sword for Switch, right?" Aonuma apparently said without diving into any specific details. If a Skyward Sword port to Switch is indeed in the cards, it looks like we're waiting on Nintendo for more details.
Skyward Sword is one of the more polarizing games in the Zelda franchise. Though it was praised by critics, its reliance on motion controls was definitely the source of some discord among Zelda fans. Once you grew used to those motion controls, however, Skyward Sword cemented itself as another solid entry in the series.
One has to wonder whether Nintendo would keep a similar control scheme or go back to a more traditional one in porting Skyward Sword to the Switch. While the Switch's Joy-Con controllers still support motion controls, it isn't really the core focus that it was on the original Wii. With that in mind, Nintendo may look to shake things up with Skyward Sword on the Switch.
Obviously, one tease isn't exacly the hard confirmation we want, so don't get your hopes too high for Skyward Sword on Switch just yet. We'll keep an ear to the ground for more, so stay tuned.