The Koenigsegg Gemera just redefined the hybrid family car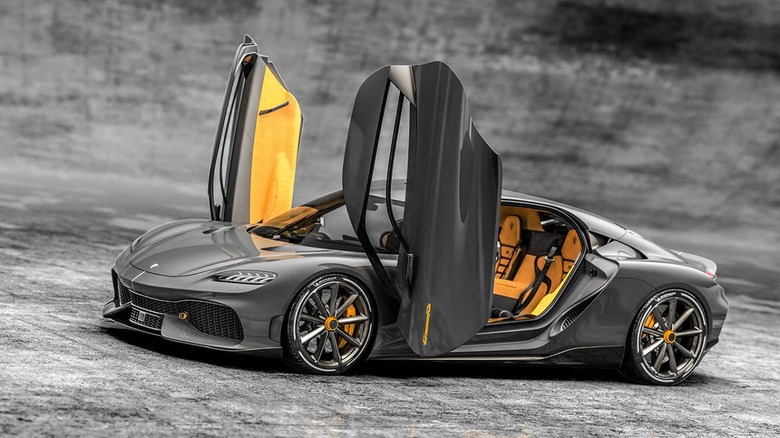 Koenigsegg may have built its reputation on indecently powerful coupes, but now the Gemera has arrived to demonstrate its vision of how you can bring the family along too. Dubbed a "Mega-GT" by the boundary-pushing automaker, the car may look like a coupe at first glance, but inside there's seating for four adults.
The result, Koenigsegg says, is a car ideal for "family trips, in comfort, style, and safety with never-before-experienced performance." The latter is important, of course, since there's really no such thing as a slow Koenigsegg.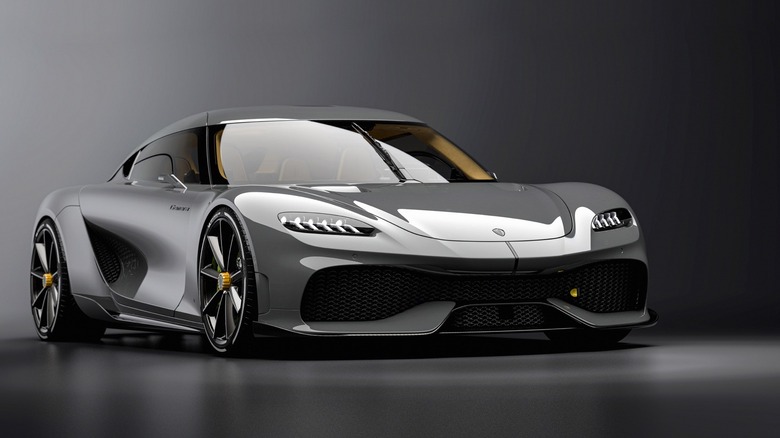 It's a hybrid, with a gas engine and three electric motors. The internal combustion part is a 2.0-liter, three-cylinder twin-turbo Freevalve engine, which the company is referring to as the "Tiny Friendly Giant." Small it may be, but it adds 450 kW or 600 horsepower to the drivetrain.
The electric motors – one for each rear wheel, and another on the engine's crankshaft – together contribute 800 kW or 1,100 horsepower. The result is a whopping 1.27 MW, or 1,700 horsepower.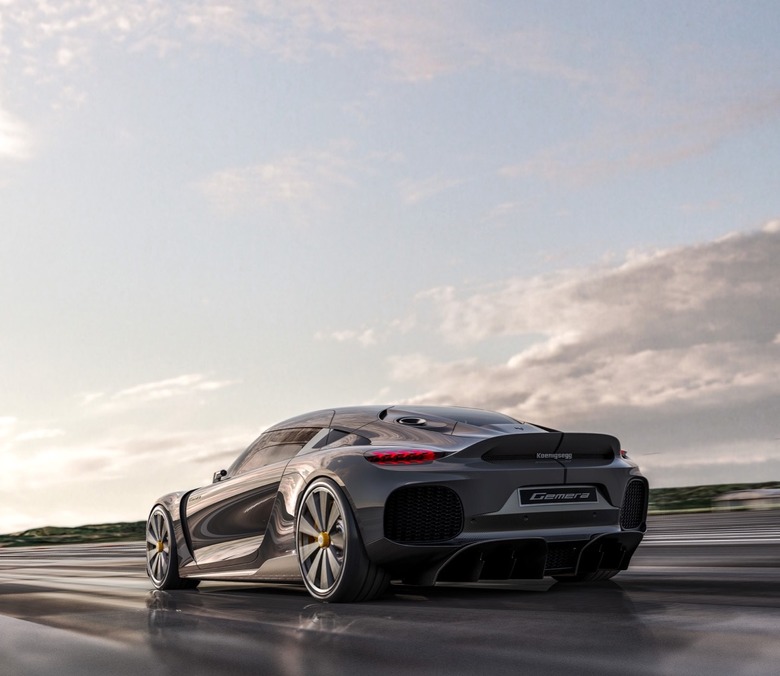 It's a plug-in, with an 800V 15 kWh battery pack that Koenigsegg says is sufficient for about 31 miles of all-electric driving. If you're feeling profligate instead, the electric motors can get the Gemera up to 211 mph. When required, the gas engine kicks in and maximum power is unlocked, as well as up to 620 miles or so of total range. The Tiny Friendly Giant can run not only on gasoline but Gen 2.0 ethanol, Vulcanol, E85, or other more eco-friendly fuels.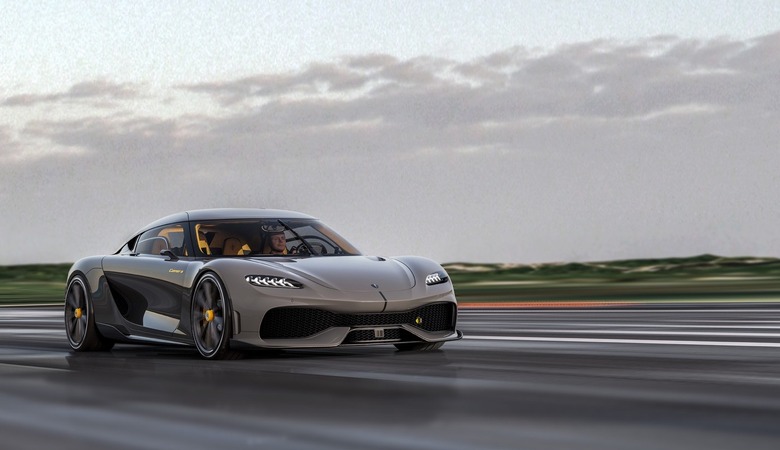 Green needn't mean dull. There's all-wheel steering and all-wheel torque vectoring, Koenigsegg promises, along with traction control settings for normal, wet, and track conditions. If you're cruising, though, you might be more interested in the adaptive cruise control with lane assist; there's also camera side mirrors and hydraulically adjustable ride height front and rear.
The inside is as lavish as we've come to expect from a Koenigsegg. Full leather or Alcantara, with custom contrast stitching on the carbon sport bucket seats; all four are individually heated. There's three-zone climate control, an 11-speaker audio system plus subwoofer, and an infotainment system with Appel CarPlay. Both front and rear get a 13-inch display, and there are two wireless phone charges and four heated/cooled cup holders.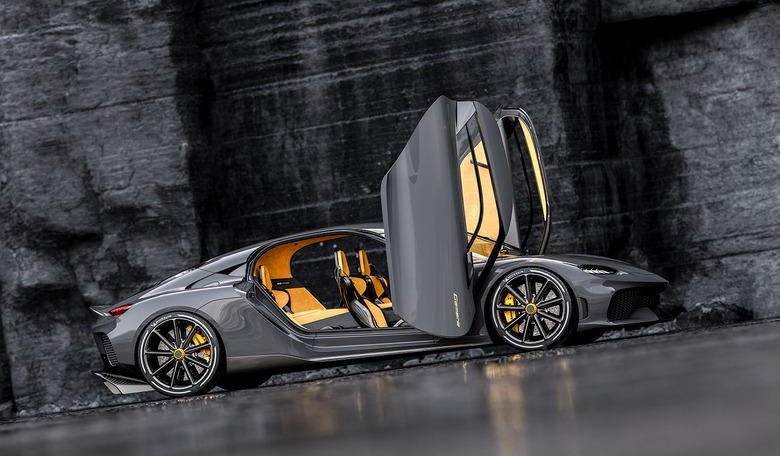 The doors are worth paying attention to. You don't get separate rear doors, no, but the vast Koenigsegg Automated Twisted Synchrohelix Actuation Doors (KATSAD) push out and pivot up to allow a B-pillar-free route into the cabin. They seem particularly worthy of the Gemera name, which combines the Swedish words for "give" and "more".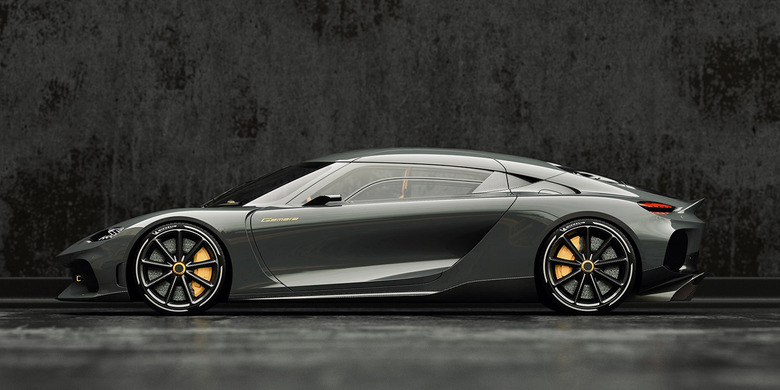 Only 300 of the Gemera will be built, Koenigsegg says. Pricing is unconfirmed at this point, but the automaker is taking expressions of interest from would-be owners.