The iPod is Still Relevant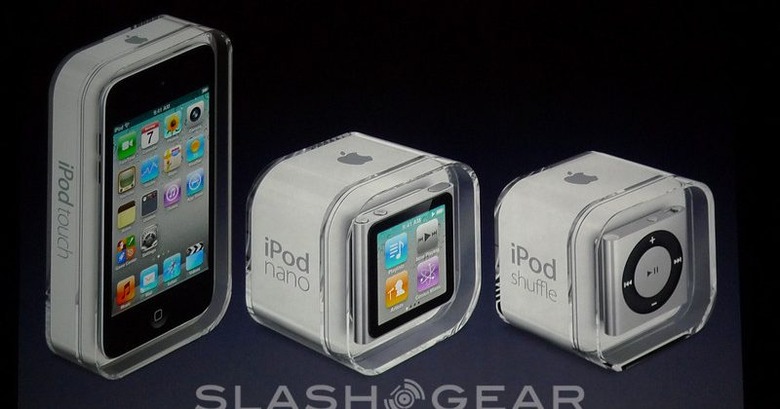 The theme of many of my conversations with reporters the past week was centered on the question of whether or not the iPod is still relevant. I maintained that there was still a large market for the iPod and Apple verified that today when they shared that they have sold 275 Million iPods to date. The iPod is still a healthy business for Apple and I don't see that ending anytime soon.
Which makes their revamping of the shuffle and the iPod Nano completely logical. The new Nano is interesting because they designed the smallest multi-touch device on the market. It looks like it is running iOS as well but does not run apps, all though I wouldn't rule that out as a possibility in the future.
The updates to the iPod Touch had been talked about on the web and expected for a while now. By adding front and rear facing camera's and bringing FaceTime to the iPod Touch Apple will inevitably add to the amount of FaceTime capable devices in the hands of consumers. By also adding HD video capture to the rear facing camera as well as HD video uploads over WiFi with the new iOS, I fully expect the new iPod Touch to appeal to the mass market.
To top if off they added another relevant feature to iTunes called Ping. Ping will play an important roll in solving one of the problems with digital music stores, which is discovery. Ping will enable consumers to see what friends of theirs or others, whom musical interests they trust, to make recommendations or simply help them discover new and interesting music. This was in essence what LALA did best by linking you up with people of same tastes and musical interest. This is perhaps the one of the first ways we get to see the LALA acquisition taking shape in Apple's music strategy.