The Intellivision is about to make a comeback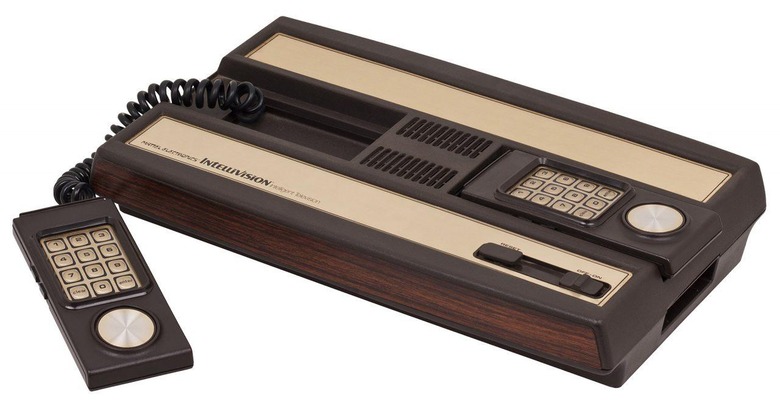 Given the fevered response to Nintendo's NES Classic and SNES Classic, it isn't all that surprising to see companies looking to revive classic gaming brands. Atari is doing just that with its upcoming console, the VCS, and now it looks like Intellivision will be making a comeback as well. The console's return is being headed by composer Tommy Tallarico, who has become a familiar figure in the world of video games over the past couple of decades.
Tallarico revealed his intention to revive the Intellivision brand in a new interview with VentureBeat's Dean Takahasi. He says that more information on this revival will be arriving on October 1, but in the meantime, he has no problem telling us what it won't be. For starters, he doesn't intend for the new Intellivision to be a competitor to the PlayStation 4, Xbox One, and Nintendo Switch, which is how Atari seems to be positioning the VCS.
Instead, it sounds like the new Intellivision will be priced far lower, though how low is something Tallarico didn't get specific about in the interview. Tallarico says that his new company, Intellivision Entertainment, has 10 new games lined up for launch, while the console will also serve as an emulator for Intellivision's classic games from the 1980s.
He also notes that the new Intellivision will be specifically targeted toward families in the home, which is a segment of the market he doesn't think is being satisfied at the moment. What that means is still a bit unclear, but it sounds like Tallarico wants to focus on simple games that families can sit down and play together. Appealing to the mainstream – and even pulling in people who don't consider themselves to be gamers – seems to be Tallarico's core mission with the new Intellivision.
That's enough to pique our interest, as this angle shows that Tallarico isn't only interested in relaunching the Intellivision brand just to take advantage of the current wave of nostalgia surrounding classic games consoles. That's certainly part of it – Tallarico himself talks about his fondness for the original Intellivision many times throughout the interview – but it appears he wants to do something new with the Intellivision brand while at the same time resisting the urge to try doing everything.
For more for specific details, we'll need to wait for October to roll around. Tallarico has recruited some team members who were influential over the original Intellivision for this relaunch, so we could very well see some big things from this new company. We'll have more information for you when it's available, but for now, be sure to read through Tallarico's full interview with VentureBeat, as he makes a very convincing case for revisiting the Intellivision brand.
Image Credit: Evan-Amos