The Incredibles are Galaxy S9's next AR emoji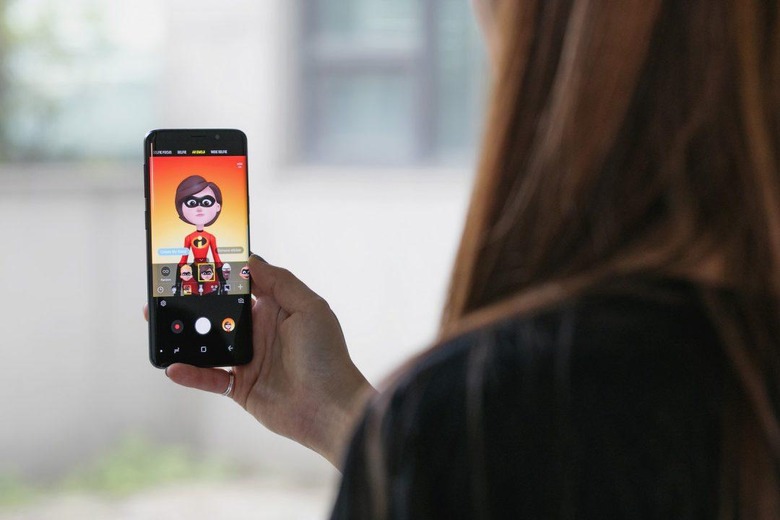 After years and years of waiting, The Incredibles 2 is very nearly here. The Incredibles is widely considered to be one of the best Pixar movies ever created, so you can bet fans are looking forward to this follow up. We still have a few weeks to wait for The Incredibles 2 to premiere, but in the meantime, you can keep the hype train going with a set of new AR emoji for the Galaxy S9 and S9+.
Yes, Samsung and Disney have teamed up to add the entire Incredibles family to your AR emoji options. Incredibles fans will know who those characters are, but just in case you're not familiar, that list includes Mr. Incredible, Elasitgirl, Violet, Dash, and even Jack-Jack, who seems poised to take on a larger role in the sequel. Frozone will also be available as an AR emoji, rounding out the cast of characters quite well.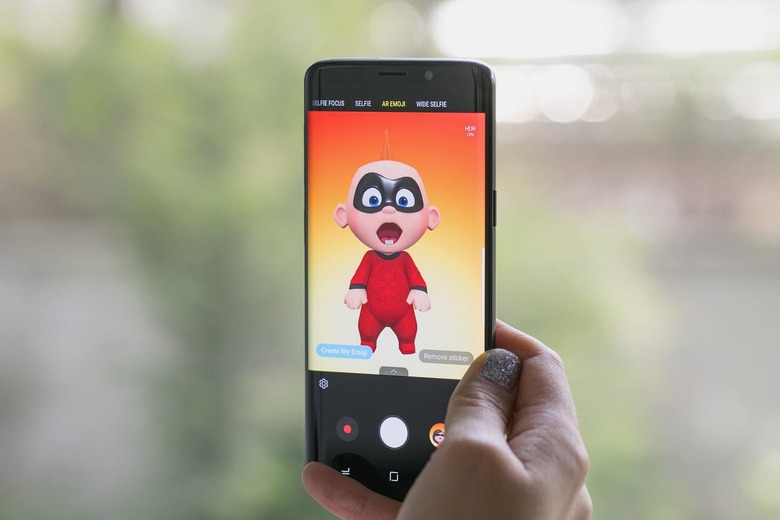 This isn't the first time Disney and Samsung have teamed up for special AR emoji. Back in March, Disney launched a set of emoji that included Mickey Mouse, Minnie Mouse, and Donald Duck. We can probably expect to see more Disney characters make their way to the Galaxy S9 as AR emoji before long, especially if Disney has a new movie it would like to promote (such as – you guessed it – The Incredibles 2).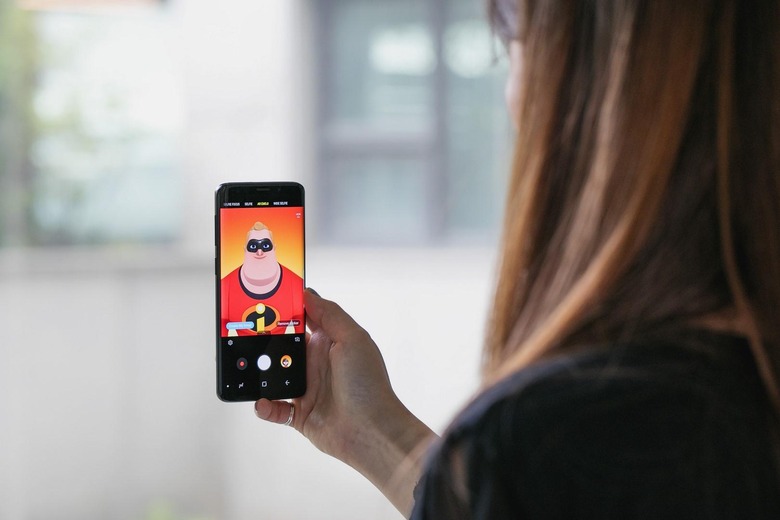 To get these new AR emoji, you'll need to open up AR emoji mode within the Galaxy S9's camera and tap the plus icon you see on the right. From there, you can download the Incredibles AR emoji pack from the Galaxy Apps store.
While AR emoji seem to simply be Samsung's version of Apple's Animoji at first blush, our review of the Galaxy S9 actually found them to be quite different, thanks to all of the customization options you have at your disposal. You can learn more about what makes them stand out in the video above. The Incredibles emoji pack is available today on the Galaxy Apps store, so be sure to check it out.