The Homade Lego MP3 Player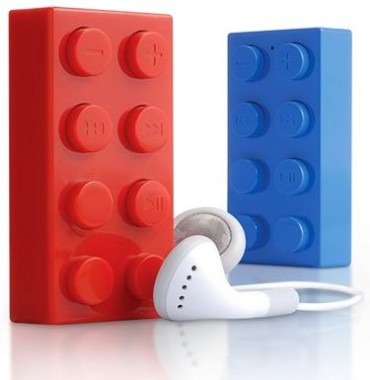 For some having their gadgets blend in with everyone else is reason to be horrified for life. Now occasionally, that means they must have the newest gadget money can buy, however, other times it means having one of those quirky underground gadgets. This Homade Lego MP3 Player is one way to make sure you always stand out from the crowd.
It features the classic Lego look that we all know and love. The buttons which are easily overlooked and are just blended in with the rest of the Lego. The unfortunate thing is that it doesn't actually come with any memory.
It can support up to a 2GB microSD card and features a built-in rechargeable Li-on battery which takes 6 hours to reach a full charge. It includes headphones, a USB cable, a strap and a user's manual. All together it will cost you $46.
[via technabob]