The Google Pixel 3 is in trouble: this is why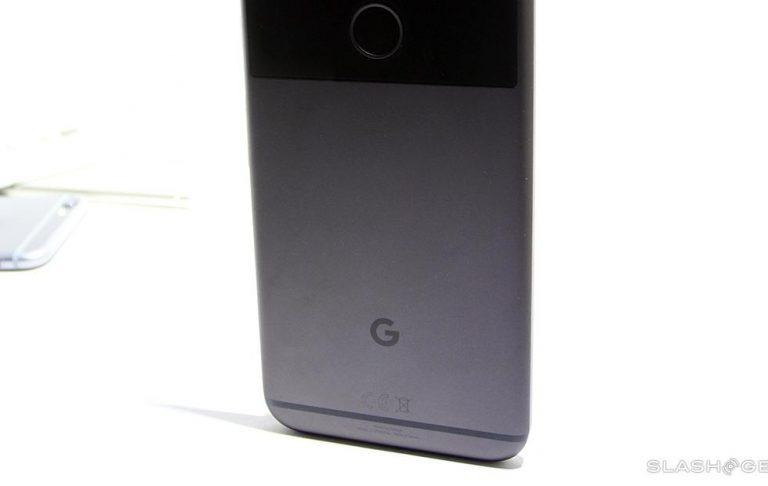 Google definitely pulled off a miracle when it came out with the first Pixel phone. There was some amount of doubt that Google had what it takes to make its own smartphone. And then the Pixel 2 came out which, despite a very rough start, is still considered to be the embodiment of the perfect Android smartphone. With this year's Pixel 3, Google will be trying to prove that "third time's a charm" but things might not turn out that way this time around. And, no, it's not because of that notch.
Design
OK, that cutout does have a role to play, especially for Android fans who'd prefer not to be reminded of the trend that Apple has started. But if the Pixel is to be the reference for all Android phones to copy, it will have to show them how to do notches properly, right? Except, some will probably argue it's not doing it properly at all. Leaks show one of the tallest notches we've seen on any Android, which isn't exactly comforting, nor does it make too much sense UI-wise.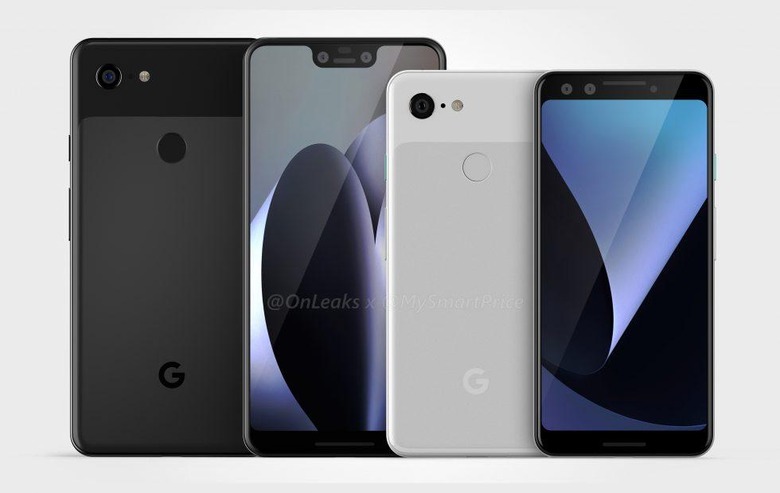 And then there's the chin. Some users might forgive Google the notch if it was done in the name of banishing bezels. But if the Pixel 3's still sizable bottom bezel is any indication, that might not have been the case. If not, then what is Google's design change really for?
Specs
Users expect high-end, especially expensive, smartphones to have the best of the best hardware these days. Some manufacturers definitely go overboard while others take a subtler approach. Google's method? Just plain confusing.
The Google Pixel 3, based on leaks, will naturally draw on the strength of the Qualcomm Snapdragon 845 and will have at least a FHD+ or QHD+ screen, depending on whether it's the XL model or not. From there, however, it gets a bit murky.
4 GB is perhaps the bare minimum for any premium flagship phone these days and has been the Pixel phones' configuration since 2016. Starting that configuration with 64 GB of onboard storage feels rather limiting, especially considering you don't have expansion options. And if the Pixel 3 XL's leaked 3,430 mAh battery is correct, then we are looking at a significant downgrade from last year's Pixel 2 XL with 3,520 mAh.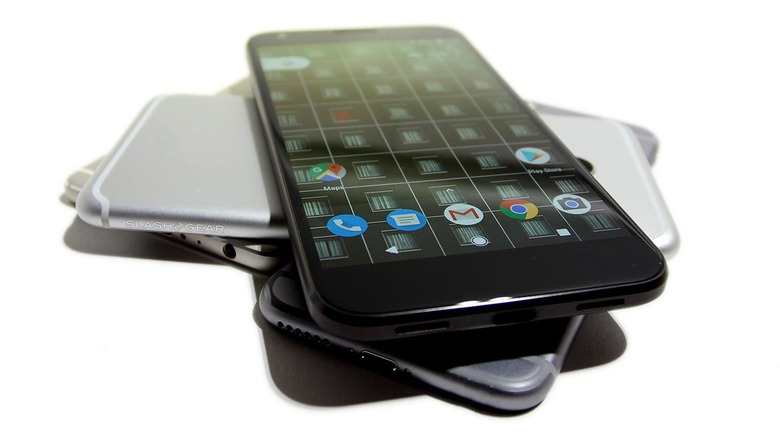 Some might argue that 6 and especially 8 GB of RAM is a gimmick, that you can always offload your files and photos to the cloud, and that better power management offsets smaller batteries, as Apple has been doing for years. There's definitely some truth to that but then you'll have to wonder what you're paying premium for.
Cameras
If there's one thing the Pixel phones have been consistent with, it would be their cameras. Or camera rather. Singular. The Pixel 3 will seemingly continue Google's refusal to waste money on hardware when software has proven to be just as good. There are rumors of dual front-facing cameras, which would be strange but probably not as critical anyway.
But what may have worked for the first Pixel and the Pixel 2 may no longer work for the Pixel 3. The Pixel 2, after all, has already been unseated by some of this year's flagships. Many still swear by the Pixel 2's cameras and will probably do so again when the Pixel 3 comes out. What's important to note, however, is that the Pixel's superiority is no longer undisputed as it was before.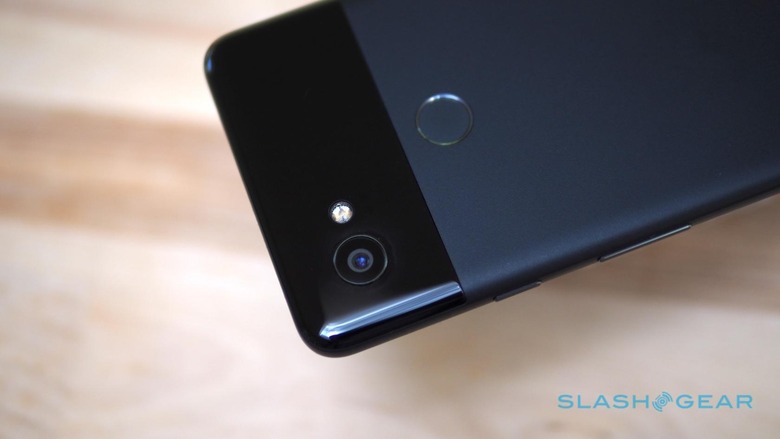 Price
Truth be told, the Pixel 3 and Pixel 3 XL will probably still check some of the right boxes, perhaps save for the RAM. It will still have some of the flaws that users have been complaining about, like the lack of a headphone jack or storage expansion. And some Android fans, especially those who detest customized experiences, that's OK. But then you have to consider how much you're paying for an "OK" experience.
If the Pixel 3 is anything like its predecessors, it will be priced as much as premium smartphones of its generation. The base price for a 64 GB Pixel 2 was $650 and for a 64 GB Pixel 2 XL was $850 at launch. If the trend holds, we should be looking at $700 to $900 prices at most. But even if the price doesn't change, the Pixel 3 will be competing with smartphones of on that same tier that actually have more hardware features than it. So while you will have a no-bloatware Android experience and fast updates, you will also have no second camera, no RAM upgrade, no microSD card slot, no headphone jack, and no second cameras. It's almost as if you're actually paying more to not have those features.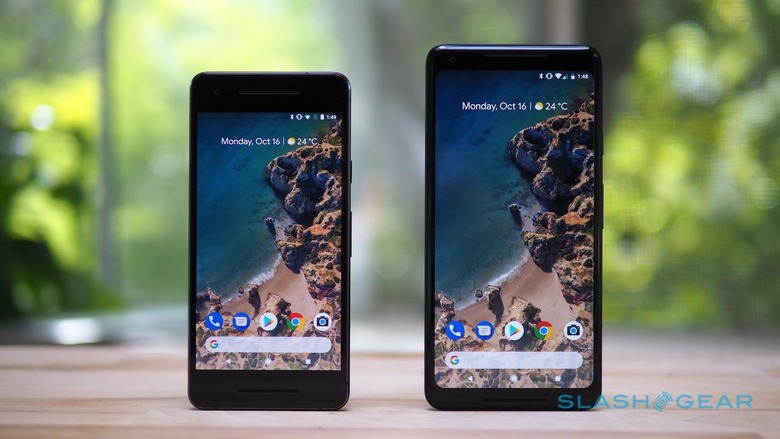 What is the Pixel 3 for?
This raises the question of what the Pixel 3 will be for. It doesn't pack enough muscle to be a gaming powerhouse or a makeshift desktop. It's far too expensive to be just a casual phone for Android purists. Given the limitations on hardware and their peculiarities, the Pixel 3 is best suited for software-augmented mobile photography and AI-based interaction, all backed and powered by Google's cloud.
The Pixel's cameras have always relied on algorithms to deliver quality you could normally only have with higher-end dual cameras. And for every iteration of both the phone and the software, Google is moving closer and closer to doing things completely though AI and machine learning. And with progressive web apps, instant apps, Google Assistant, local storage and memory become less of a concern compared to processing power. In a way, Google is doing an Amazon is making the Pixel phones really a gateway to its apps and services, and an expensive one at that.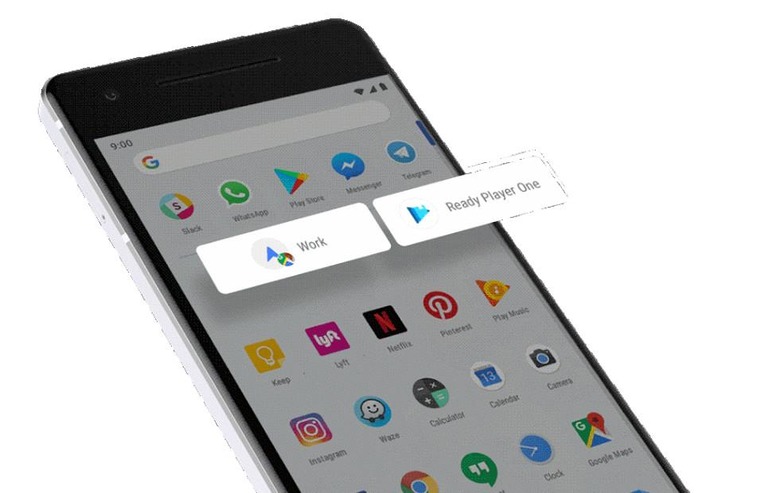 Wrap-up: What are you be paying for really
Unless Google utterly botches it up, the Pixel 3 and Pixel 3 XL won't have trouble finding fans and willing buyers. There are still few OEMs (and we just lost Essential) that offer updates as fast and, for some class of Android users, that alone is worth the cost. Every year, however, it get harder and harder for Google to justify that price tag unless it manages to pull a rabbit out of a hat. Of course, all of these are based only on what we've heard and seen so far and we're hoping Google proves us wrong.