The Go Go Ghost Lamp made from plastic knives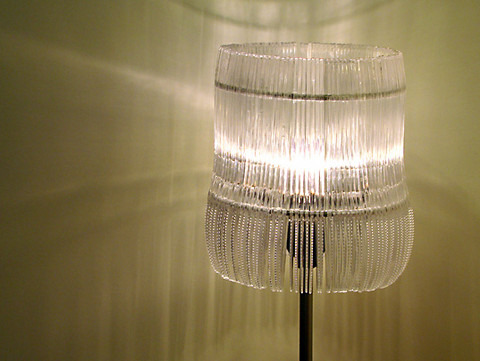 It's always fun to have friends over and have that lamp that they stare at intently.  Especially if they have that initial reaction thinking it's just a pretty lamp, then pausing a moment to realize that the lamp is made out of random junk.
Kind of like looking at an interesting bit of artwork only to realize it's made up of tiny little pictures to create one large picture.  Although I'm a bit undecided still if I love it or hate it, I still think it is an interesting and fun idea.
This particular lamp was built from 121 recycled plastic knives.  The lamp was made by Corey Daniels, using knives from his many BVD group lunches at the local fried chicken restaurant.
[via make]