The GLaDOS GPS Voice is bound to make you nervous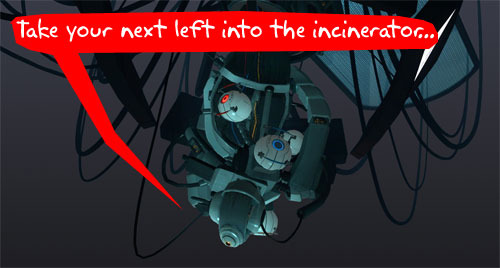 Portal has spawned several references that I'm sure will take quite a while to fade out.  Especially "the cake is a lie" random bits that seem to pop up.  Now, Portal has managed to get a Portal GPS system, which is wrong on so many levels.
I'd be terrified she'd direct me straight off a cliff, considering my past history GlaDOS.  I'm hoping that the GPS unit will have her saying different things from the game, although I didn't hear any in the video.  At the same time, that probably wouldn't reassure me that she isn't secretly trying to kill me.
The GPS voice isn't official or anything, it's actually being created by Ryan VanMiddlesworth.  The voice will work with Garmin Nuvi and to snag the voice you can just download it at the product page.
[via gizmodo]