The Force is strong with limited Darth Vader PS4 edition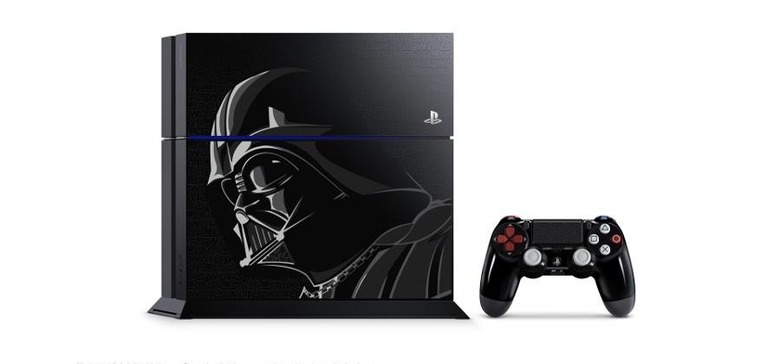 It's still a good few months before we actually get to see what the Star Wars universe has in store after all these years, but that doesn't mean you can't hype it to death. And nothing says "hype" like a limited edition product with iconic Star Wars branding plastered all over it. This time, it's Sony's turn churn the marketing machine with not one but two Star Wars themed PS4 bundles. And, of course, they will be bearing the face and markings of the most iconic Star Wars character of all: Darth Vader.
The two PS4 bundles naturally focus on slightly different sets of games, but they have something in common. A Darth Vader-inspired PlayStation 4 console and DUALSHOCK 4 Wireless Controller. This is, of course, a black console and controller, which fits perfectly with the theme. Darth Vader's head features ominously on the console while the controller is inspired by his chest panel. Both also carry the repeated Star Wars logo.
The first Limited Edition bundle unsurprisingly packages the upcoming Star Wars Battlefront game, the Deluxe Edition even. Aside from that, however, Sony is also throwing in download codes for four classic Star Wars games making their fist ever appearance on the PS4: Super Star Wars, Star Wars: Racer Revenge, Star Wars: Jedi Starfighter and Star Wars Bounty Hunter. These classics will now feature enhanced graphics and support for Trophies. For those less inclined to gamble on a Limited Edition bundle, Sony will also have a standard edition Battlefront bundle which includes the games but not the specially designed console and controller.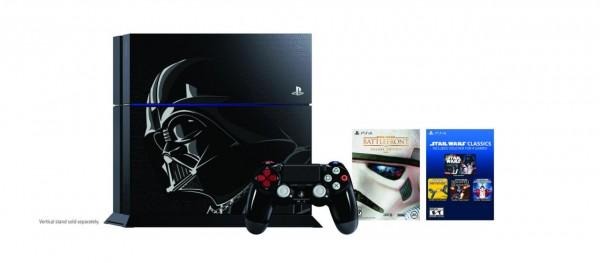 The second Limited Edition bundle is perhaps more kid-friendly. This includes the same Darth Vader 500GB PS4 and DUALSHOCK 4 Wireless Controller but bundles the Disney Infinity 3.0: Star Wars Edition PlayStation Exclusive Hardware Bundle Kit. This mouthful of a bundle includes a physical copy of the Infinity 3.0 Edition game, an Infinity Base, Rise Against the Empire Play Set Pack, which contains Luke Skywalker and Leia Organa figures, and a Boba Fett figure. If that weren't enough, the four classic Star Wars games are also available from digital download codes.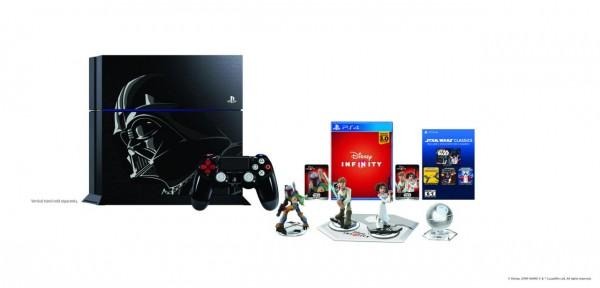 All these bundles with go on sale November 17, with pre-orders coming soon. No word yet on the pricing. The Limited Edition Disney Infinity 3.0: Star Wars PS4 Bundle, however, will be available exclusively at Wal-mart only.