The first official 1963 Batmobile is up for auction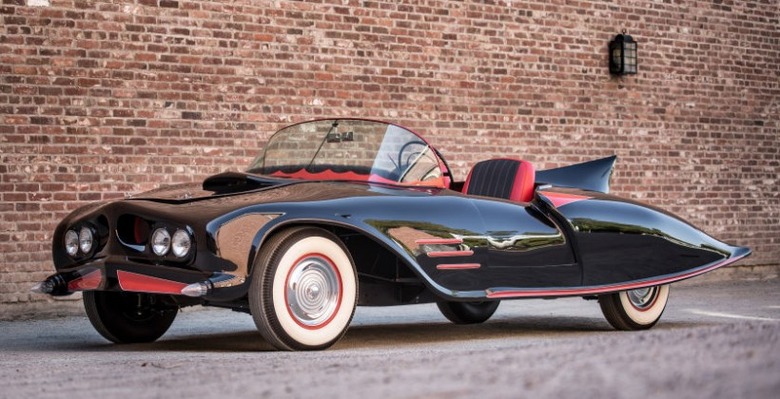 There have been a number of Batmobiles over the history of Batman's career, with the latest including the tank-like model from Christopher Nolan's trilogy, as well as the forthcoming model from Zack Snyder's upcoming movie. But now there is an opportunity to own the very first officially-licensed Batman vehicle, predating even the Lincoln that was used in the classic 1960's TV show.
Recently found and restored, this original Batmobile was built by hand in 1960 and based on the body of a 1956 Oldsmobile 88. Built in a family barn, it took designer Forrest Robinson three years to complete, and then the car spent three years traveling the country as a promotional vehicle, until it was replaced in 1966 by the Lincoln Futura from the TV show. It is now up for sale at Heritage Auctions, with a starting bid of $90,000.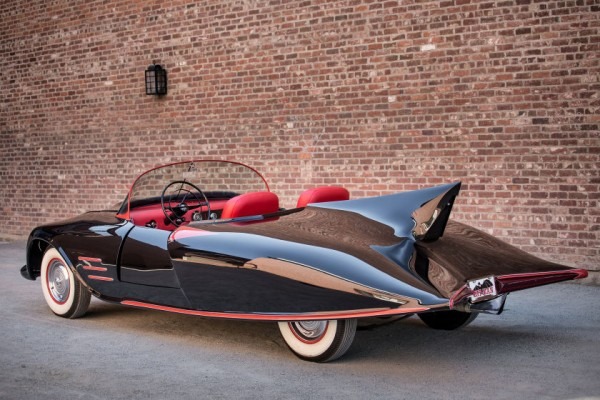 The '63 Batmobile was said to have been abandoned and forgotten in a field, where it spent the next 50 years or so until its rediscovery in 2008. It changed hands several times between then and 2013, when restoration began, followed by completion earlier this year.
As the first car ever to be licensed by DC Comics, comic book historians note that this Batmobile is the closest in resemblance to what appeared in the 1940's Batman comics, with its large, central back-end fin and a bat-like front nose. The Batmobile from the original TV show was successfully auctioned last year for $4.2 million, and with several weeks to go before this sale closes, it's anyone's guess how much this model will go for.
VIA Jalopnik
SOURCE Heritage Auctions