The Essential phone is one sturdy beast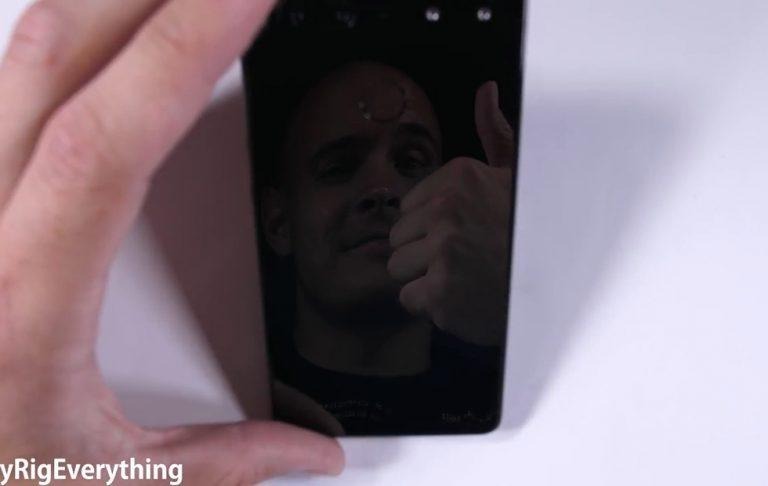 Andy Rubin, the quintessential mouthpiece for Essential, has made a lot of promises regarding his startup's first ever smartphone. In some cases, especially in terms of shipping date, the Essential PH-1 seemed to be a disappointment. In some other cases, however, the Essential did seem to deliver. One such promise is the phone's durability despite its elegance and, unsurprisingly, it has caught the attention of JerryRigEverything who was only too happy to put its claims to the test.
The Essential phone is definitely not your ordinary Android phone. Even among the young generation of bezel-less phones, it sets itself apart with the "cyclops" notch, as Zack Nelson calls it. Beyond that, it is also different in that it uses ceramic glass on its back and a titanium frame for its body. All for making the Essential a very rugged device.
The entire front of the Essential is protected by Gorilla Glass 5, which has more than proven its scratchproof nature. Since it covers the entire face of the phone, even the camera notch is protected by the same glass. Well, almost the entire face. There is still a small slit at the top for the speaker grille, which, in turn is protected by some form of fabric. So the Essential's front is safe from knives and cutters, unless those sharp objects manage to get themselves into the very small crevice for the speaker.
The back is ceramic and performs as advertised. Ceramic is tougher than glass, even Gorilla Glass 5, so it scratches only at an even higher Mohs level 8. The trade off is that, like any glass back, it is a fingerprint magnet.
As for the titanium frame, it gives the Essential both rigidity as well as heft. Even Nelson's strong hands didn't even make give a little. Titanium, however, does scratch a bit more easily, so it's still a good idea to keep those blades away.