The Elder Scrolls: Blades heads to Nintendo Switch later this year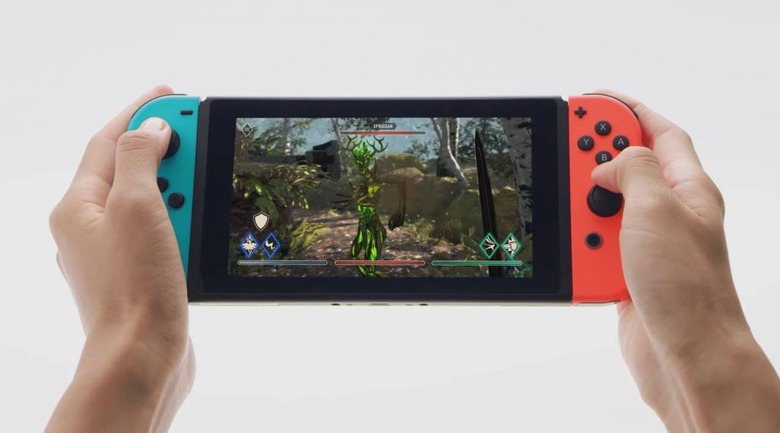 Here's an announcement from Bethesda's E3 press conference you probably didn't see coming: The Elder Scrolls: Blades is coming to Nintendo Switch later this year. The Elder Scrolls: Blades was first revealed at last year's E3, and though it definitely isn't The Elder Scrolls 6, the little mobile game turned console port might be enough to tide a few folks over while we wait for the main event.The Elder Scrolls: Blades hasn't even been available on mobile devices all that long, for what it's worth. Blades launched in early access on iOS and Android back in March, so Bethesda is moving things along at a pretty decent clip. We don't have a precise release date for the Switch version of Blades yet, but Bethesda says it'll be launching sometime in fall.
When it does arrive on Switch, the game will be free-to-play just like it is on mobile devices. It's support cross-play and cross-platform progression as well, so you'll be able to play your character on both your Switch and your smartphone. As with most Switch ports, Blades will take advantage of the Switch's Joy-Cons too, allowing you to use motion controls when you're playing with the Switch docked or in tabletop mode.
More immediately, Bethesda is pushing an update to The Elder Scrolls: Blades tonight that comes packed with a good amount of new features. Highlights of The Elder Scrolls: Blades version 1.1 include a new dragon questline, a custom jewelry system, a new roster of jobs, and support for high-level players over level 50.
The list of patch notes for Blades version 1.1 is actually pretty long, and you can check them out in full over on Bethesda's website. Will you be taking The Elder Scrolls: Blades for a spin when it lands on Nintendo Switch? Head down to the comments section and let us know.