The Earth is getting hotter: 2015 the new worst on record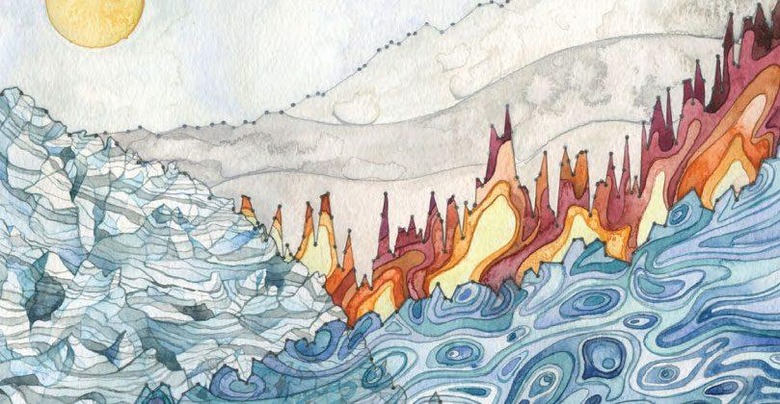 This week the folks behind the "State of Climate" report (a yearly report) confirmed that 2015 was the hottest on record. Global heat level, greenhouse gases, and sea levels have all risen to record highs. According to the report, this year's findings are the result of both El Nino and global warming. The report also suggests that including carbon dioxide (CO2), methane, and nitrous oxide gasses rose to record high levels during the year 2015.
The State of Climate report is a 300-page peer-reviewed report written by 450 scientists from around the world. The report released this week covers the entirety of the year 2015. In it, several major "worst in history" findings are laid out.
The report suggests that in the year 2015 the Earth experienced a CO2 level of 399.4 ppm (parts per million) – that's over 2.2 ppm more than 2014.
According to climatologist Jessica Blunden, lead editor at NOAA's National Centers for Environmental Information, "[this] means that 2016 is easily going to surpass this milestone."
In June of 2015 this report showed the 2nd-lowest snow cover in the northern hemisphere – going all the way back to the start of this record's record taking, 49 years ago.
Sea level rose to its highest point in history, averaging about 3.3 millimeters per year, landing in at around about 70 millimeters (about 2.75 inches) higher than the 1993 average this past year.
A dozen nations around the world reported hottest year in history – China and Russia included. Throughout 2015 the world beat its average tropical cyclone rate by 15 – for a total of 36 major tropical cyclone events.
"El Niño events tend to elevate global mean surface temperatures
and, indeed, 2015 reached record warmth," says the report.
"The history of these events since the mid-20th century in relation to global surface temperature suggests that the ongoing event will likely have a slightly greater effect on the global surface temperature of 2016 than on that of 2015."
The entire report can be read in PDF format at AMETSOC right this minute.
Supplementary material can be found at NOAA. That's Blunden, J., and D. S. Arndt, Eds., 2016: State of the Climate in 2015. Bull. Amer. Meteor. Soc., 97 (8), S1-S275.