The Dreamfit motorcycle mod - for paralyzed bikers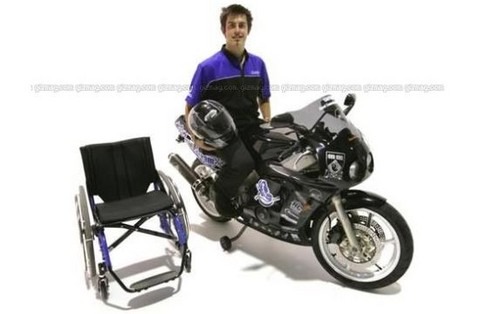 Typically here on Slashgear we cover slightly smaller mods, computers and game consoles are extremely typical. This slightly larger mod, appears  to be a perfectly normal bike. Actually if there weren't a wheelchair sitting next to it, I wouldn't have known there was the slightest difference between it and other bikes.
The bike, Dreamfit is made for those that are paralyzed from the waist down. Giving many bikers another chance. Darren Lomman modded a Honda CBR250RR so that it will hold the biker in place on the bike even without the use of their legs.
He used custom-molded ergonomic cups which is what holds the biker in place. The cups however, won't place any pressure on the lower body.