'The Division' made $330m in first week, set new record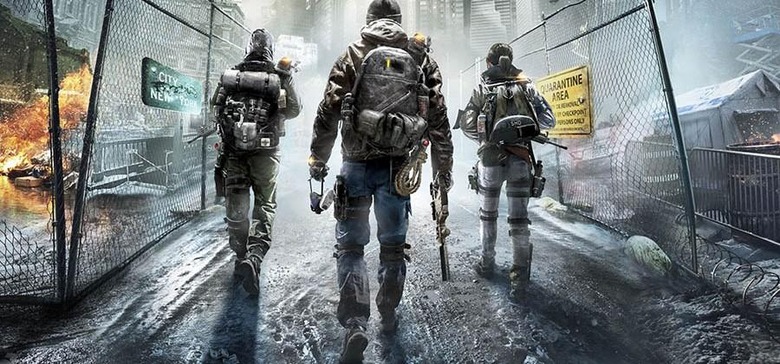 The Division had the biggest first week ever for a new game franchise, Ubisoft has announced. The video game raked in $330 million across the globe during its first five days, beating out Destiny and others to take the new record. As well, this makes The Division Ubisoft's highest bestselling game ever, something that isn't surprising considering it has already broken at least one other record.
The revenue numbers include both digital and physical full game sales of the regular and gold editions. The game launched for all major platforms: Xbox One, Playstation 4, and PC. The game first went live as a beta, of which 6.4 million gamers participated with an average of 5 hours of gameplay per game. Things have only gone upward since.
Ubisoft dropped some numbers during its announcement, saying over the weekend it saw 1.2 million peak concurrent users. Within the first week, gamers clocked more than 100 million hours of gameplay, as well. This is the highest player engagement Ubisoft has ever seen.
Said Ubisoft co-founder Yves Guillemot:
The Division taking the top spot in the industry for first-week sales of a new franchise is a tremendous achievement. We are very proud of our teams, and humbled by and thankful for the millions of players who are giving us their feedback and support. The Division is the latest example yet of our unique ability to deliver immersive gaming playgrounds that keep players engaged, and that they eagerly share with their friends and community.
SOURCE: Ubisoft