The Division 2 ditches Steam for Epic Games Store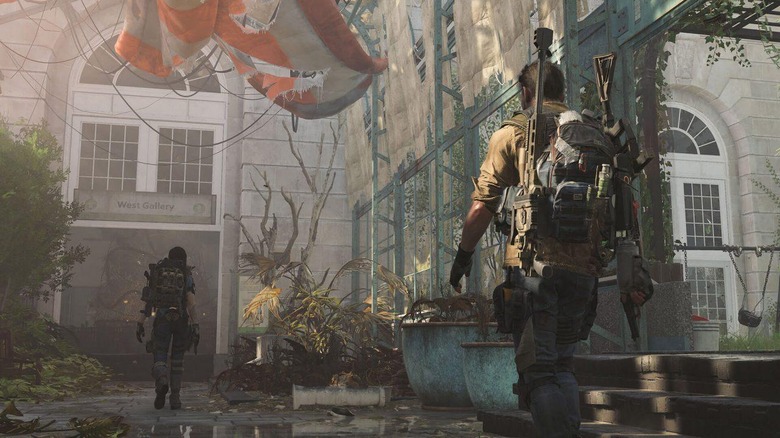 With its new PC games store, Epic is taking the fight directly to Steam. It's doing that by undercutting Steam on revenue sharing – while Valve's revenue sharing model starts off giving 70% of each sale to developers and goes up from there, Epic's model instead gives developers 88% of each sale from the very start. As you can imagine, that's likely to turn some heads among developers and publishers.
Epic has claimed its first victory in its battle against Steam, as Ubisoft has revealed that The Division 2 will be offered exclusively through the Epic Games Store. The game is scheduled to launch on March 15, and up until now, it was listed on Steam as an upcoming title. With Ubisoft announcing this move, it's struck the listing for The Division 2 from the Steam store.
Ubisoft announced its plans to transition to the Epic Games Store in a statement to Polygon. It seems that Ubisoft's vast library of existing titles is still available on Steam, and it's worth pointing out that Far Cry: New Dawn, which is launching on February 15, is still listed there as well. So, perhaps Ubisoft has decided to test the waters with the Epic Games Store using The Division 2 before it decides to move all upcoming titles over?
In a statement to Polygon, Ubisoft's Chris Early said, "Epic continues to disrupt the videogame industry, and their third party digital distribution model is the latest example, and something Ubisoft wants to support." Early also said that Ubisoft and Epic will partner to release more games on the latter's store, but whether or not they'll be exclusive to the Epic Games Store likely depends on how well The Division 2 sells.
After all, while Epic is offering a much more attractive revenue sharing model, launching on Steam does get games in front of a lot of players. Epic does have a potentially massive built-in audience, since its store shares a launcher with Fortnite, but that won't mean much if those Fortnite players don't buy games. We'll see how this all pans out for Ubisoft and the Epic Games Store soon enough, but in the meantime, head down to the comments section and let us know if you'll switch distribution platforms to play The Division 2.