The Deliverator compact EV brings green deliveries to cramped cities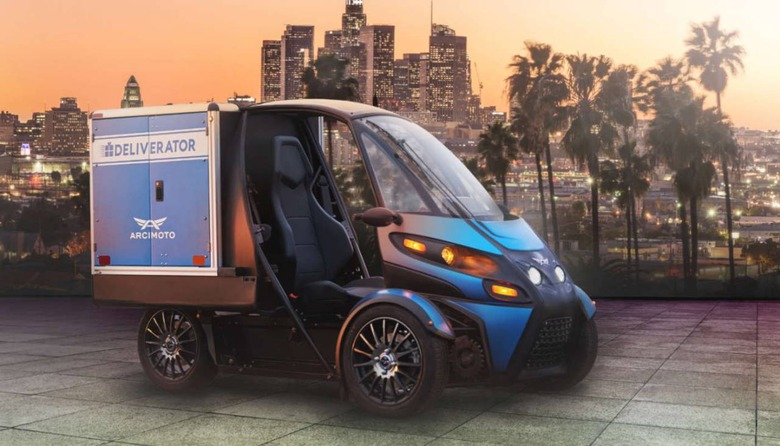 Arcimoto has launched pre-orders for the Deliverator, a three-wheeled electric vehicle designed specifically for deliveries. The vehicle has a 100-mile range and a top speed of 75mph, making it more substantial than the small autonomous delivery buggies some other companies have introduced. The model offers better efficiency than traditional delivery trucks, however.
The Deliverator has a small, buggy-like shape; it boasts a 350lb carrying capacity and more than 20 cubic feet of space to store items for delivery. Items are placed within the vehicle's Deliverator Cargo Cubes, which can be customized for different types of items, including perishables, pizza, and clothing.
According to Arcimoto, the Deliverator has only one-quarter of the footprint of a normal delivery van or truck, making it a smaller, more compact option for delivering lower quantities of goods. The company positions its vehicle as ideal for "local and last-mile delivery" needs, particularly those in cramped urban environments.
In addition to the size benefits, there's also the environmental aspect — the Deliverator is an electric vehicle, which means there's no pollution being pumped into cities. Fuel and maintenance costs are slashed compared to traditional delivery vehicles, and less money is needed to park a fleet of these smaller, more easily managed transportation options.
Arcimoto is offering its new delivery vehicle for pre-order and expects to start production on the model starting next year. The vehicle starts at $19,900 USD, but the company doesn't have its full pricing, specs, and options details available at this time; more info should be provided in "coming months."