The Death of Gaming Handhelds Is Upon Us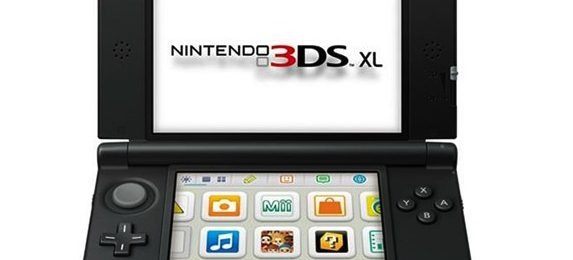 I've said it time and again on these pages: I'm a gaming fanatic. I've been playing video games my entire life, and have enjoyed everything from the arcade to console titles to handheld games. But we're living in a different world now. And one of my favorite gaming exploits — handheld — seems to be succumbing to a slow and agonizing death.
Nowhere is that more apparent than in my own home. As I've said, I play video games as often as possible. And although I don't always have a compelling console title to play, I usually can supplement that with a handheld game. The issue is, I haven't picked up a handheld in months, despite having the latest and greatest hardware at my disposal. Instead, if I need to quickly play a mobile game, I turn to my iPhone.
It's a sad day when a self-proclaimed "hardcore" gamer is resigning to the death of handheld gaming. After all, we should be the last people to admit that, and we should be the folks that stick with the Nintendo 3DS or Sony PlayStation Vita long after everyone else has moved on. But it's becoming harder and harder to do it.
Take, for example, Nintendo's recent announcement of the 3DS XL. The device is basically the same product current 3DS owners have, but boasts larger screens. It doesn't come with the dual thumbstick, despite calls for that, and its game pricing will continue to set customers back far more than any digital title available on iOS or Android. Nintendo had an opportunity with its new handheld to do something new and fresh. Instead, it delivered larger displays.
[aquote]Perhaps Microsoft is the only smart company in this market[/aquote]
Perhaps Microsoft is the only smart company in this market. The company has balked at every call for it to launch a handheld, realizing all too well that the space is on the decline. Instead, Microsoft has stuck with consoles — a sector of the market that is still thriving.
Sony and Nintendo, meanwhile, are asking the mainstream to embrace a market segment that's being replaced by some of the most popular products to ever hit store shelves. Worse yet, the companies are asking the hardcore segment to stick with them as they attempt to hold on to an outdated business model.
Unfortunately, I just don't see that happening. Sony will likely be the first to leave the handheld market, since it never fully established a foothold there. And although Nintendo has a loyal fanbase that would shudder at the thought of turning its back on the company, it'll eventually happen.
Like it or not, handheld gaming is not sustainable.
So, I'm afraid this is the beginning of the end. As fewer games catch the eye of players, and more smartphones launch with high-end specs and deep game libraries, handhelds will become a thing of the past. And Nintendo and Sony will be forced to admit that they just couldn't save what was once a key part of the gaming business.