The Cutest USB Web Cam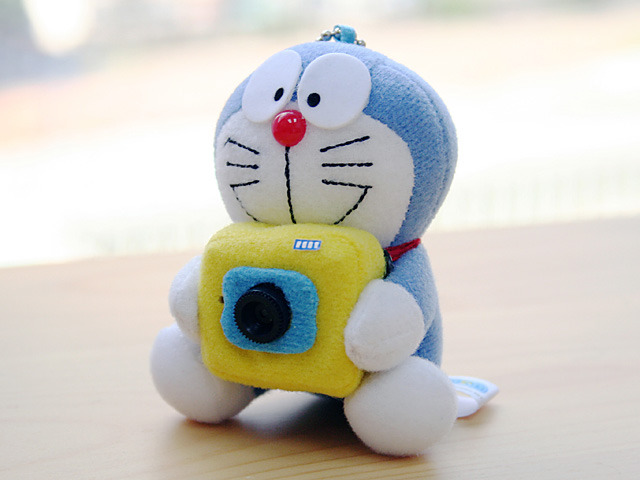 Most USB web cams on the market are big, bulky and ugly.  With the Doraemon Web Cam, you get a functional web cam with built-in microphone.  The lens rotates to adjust for a clearer image.  It's great for videoconference and it's compatible with ICQ, MSN, Skype and others.  On the hand, the device looks nothing like a web cam; since it's wrapped around by a famous (I've never heard of this character) cartoon character – Doraemon.
The camera is CMOS (VGA quality) with 350K pixels, and has a frame rate of 30 FPS (CIF), 15 FPS (VGA).
All this cuteness for only a small price of $32.00.
USB Doraemon Web Cam [Brando, via  TechFresh.net]