The Cool New Tools Instagram Won't Let You Use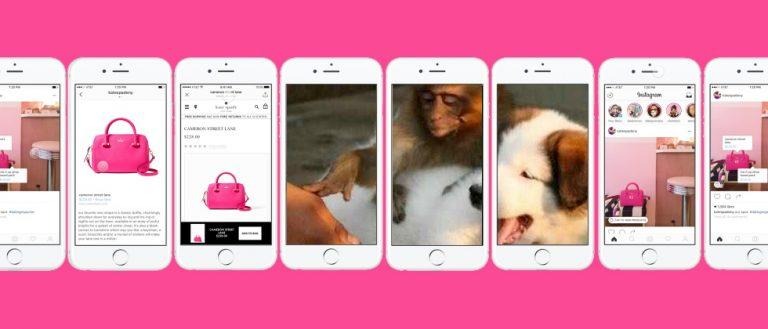 Instagram has ramped up its efforts to monetize the photos users upload to their photo-based social network. Instagram is currently testing a system where brands are able to insert tags in photos. These tags link direct to a product page, which in turn allow the user to buy. Consumer-ready and aimed at making certain you're able to buy things as easy as possible.
With this system, brands are able to make their products both visible and easy to buy. Users do not have to see these images at first, but the future could prove different. According to an Instagram representative, this system is coming to select partners first.
Instagram's partners in this Beta release include Abercrombie & Fitch, BaubleBar, Chubbies, Coach, Hollister, J.Crew, JackThreads, and kate spade new york. Also participating are Levi's Brand, Lulus, Macy's, Michael Kors, MVMT Watches, Target, Tory Burch, Warby Parker, and Shopbop. These 20 brands will be able to share posts that have "more depth" than the average post.
In this way, Instagram is dedicating developer time and effort to bringing creative tools to brands before users. Brands are users too, true, but there's a difference between the two. A user does not pay to post to Instagram – thus they are the product. A brand can pay Instagram for featured placement – they are not the product.
New product brand posts will have the following look and feel: each post will start with a "Tap to view" icon. Once the product is tapped, details will appear about up to 5 products. Elements presented at this point will link to the product's sale page.
For now it does not appear that Instagram will be giving any sort of similar blogging abilities to everyday users. It does seem that brands will be able to use these tools for free. The average user will not be able to create these tags which lead to secondary content – not yet, anyway.
Instagram will monetize the system by allowing brands to pay for placement in feeds they're not already in. This is according to Instagram VP of monetization James Quarles as quoted by TechCrunch. This will work much like the advertisement placement system already in place. Users will start to see these enhanced images soon.
[timeline ]