The Cave launches January 22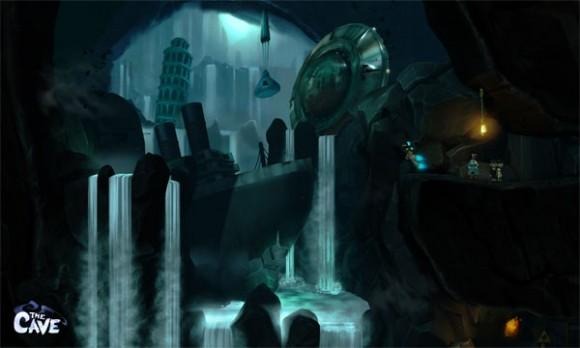 One of the more interesting games for fans of adventure titles that turned up at E3 2012 was called The Cave. The game is from Sega of America in partnership with Double Fine Productions. The game was created by legendary designer Ron Gilbert.
Sega has announced this week the official launch date for the video game, and that launch date will depend on which game console you plan on using. The game will be available on January 22 via the PlayStation Network and the Nintendo eShop for the Wii U. If you want the game on the Xbox 360, you have to wait until January 23.
Sega is also offering the game via Steam for computer gamers on January 23. The game will only be available as a digital download and will cost $14.99 or 1200 Microsoft points. If you're not familiar with game developer Ron Gilbert, he and Double Fine Productions were behind Psychonauts and Brutal Legend.
The game will have players assembling a team of three from seven available adventurers. Each of the available characters has unique personalities and stories. Once you choose your team, you head off into the depths of The Cave to explore locations including a subterranean amusement park, a medieval castle, and a ready to launch nuclear missile.
[via Sega]