The Brass Lion steampunk tricycle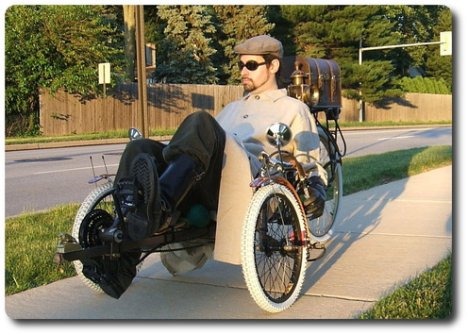 If you're pushed to the limit on gas prices, it's time to start considering an alternative. One option is to go pick up a snazzy new bicycle and pedal yourself to work everyday. Well if you're going to do that, you might as well do it in true geeky style.
This steampunk tricycle features not only a bit of lighting but a cool little storage space on the back for anything you might want to tote with you. The tricycle is even topped off with elk hide wrapped handle bars and a brass bell.
To be honest, the bike looks ten times better with the creator sitting on it in his clothing that flows so well with the steampunk style. The Brass Lion also has a much smoother ride than any average bicycle I have ever seen.
[via ubergizmo]